Two-stage fermentation for lactic acid production on distillery stillage
Dvostepena fermentacija za proizvodnju mlečne kiseline na destilerijskoj džibri
Authors
Mladenović, Dragana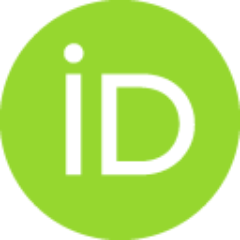 Djukić-Vuković, Aleksandra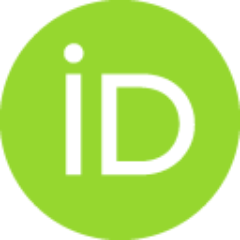 Radosavljević, Miloš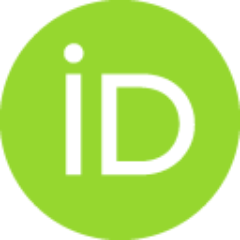 Pejin, Jelena
Kocić-Tanackov, Sunčica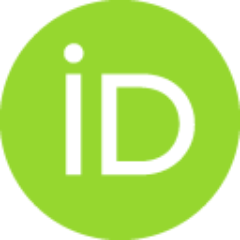 Mojović, Ljiljana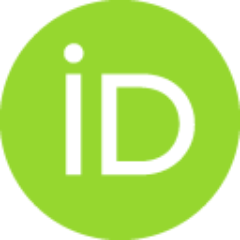 Article (Published version)

Abstract
The aim of this study was to assess utilization of distillery stillage in a two-stage fermentation using Bacillus licheniformis TFUNS and Lactobacillus paracasei NRRL B-4564. In the first stage the stillage was pretreated with B. licheniformis which is an efficient producer of proteolytic enzymes, in order to increase the content of free α-amino nitrogen in the waste substrate. In the subsequent stage the lactic acid (LA) fermentation by L. paracasei was performed. The results of the fermentation of proteolytically pretreated stillage (i.e. of two-stage fermentation) were compared with the untreated stillage (one-stage fermentation). The results have shown that the amount of free α-amino nitrogen in pretreated media was 107 % higher compared to the initial value. The concentration of the LA obtained in the second stage by L. paracasei was 48 % higher than in untreated stillage. In addition, the growth of L. paracasei in pretreated stillage was also better supported compared to that in
...
untreated media. The process enabled economical and sufficient supply of easily assimilative nitrogen sources needed for lactic acid bacteria, thus avoiding addition of costly sources in the media commonly performed in LA production.
Iskorišćavanje biomase druge generacije (lignocelulozni materijali i agro-industrijski otpad) predstavlja potencijalno održiv i ekološki prihvatljiv način za proizvodnju mlečne kiseline (MK). Međutim, zbog izrazitih nutritivnih potreba bakterija mlečne kiseline, pre svega u pogledu izvora azota, šećera, minerala i vitamina, proizvodnja MK fermentacijom sirovina druge generacije nije lak zadatak. Cilj ovog rada bio je da se ispita mogućnost dvostepene fermentacije destilerijske krompirove džibre pomoću sojeva Bacillus licheniformis TFUNS i Lactobacillus paracasei NRRL B-4564. U prvoj fazi džibra je inokulisana proteolitičkim sojem B. licheniformis u cilju povećanja sadržaja slobodnog α-amino azota, a time i poboljšanja hemijskog sastava supstrata za mlečno-kiselinsku fermentaciju. U narednoj fazi džibra je podvrgnuta mlečno-kiselinskoj fermentaciji pomoću L. paracasei. Rezultati fermentacije proteolitički tretirane džibre (dvostepena fermentacija) su upoređeni sa parametrima postignutim
...
u fermentaciji netretirane džibre (jednostepena fermentacija). Koncentracija slobodnog α-amino azota u tretiranoj džibri je bila 107% veća u odnosu na početnu vrednost. Povećanje sadržaja slobodnog α-amino azota u medijumu je rezultat aktivnosti proteolitičkih enzima koji katalizuju hidrolizu proteina u džibri. Koncentracija MK postignuta u fermentaciji tretirane džibre je bila 48% veća u odnosu na netretirani medijum. Pored povećanja koncentracije MK, u tretiranoj džibri je uočen i bolji rast L. paracasei, što se može objasniti povoljnijim odnosom sadržaja ugljenika i azota u medijumu, odnosno povoljnijim hemijskim sastavom tretirane džibre za rast bakterija, a time i za proizvodnju MK. Procesom dvostepene fermentacije je omogućeno ekonomično obogaćivanje medijuma lako dostupnim izvorima azota neophodnih bakterijama mlečne kiseline, čime se može delimično ili potpuno izbeći dodavanje skupih, najčešće korišćenih izvora azota.
Keywords:
distillery stillage / lactic acid / two-stage fermentation / Bacillus licheniformis / Lactobacillus paracasei / destilerijska džibra / dvostepena fermentacija / mlečna kiselina / Bacillus licheniformis / Lactobacillus paracasei
Source:
Journal on Processing and Energy in Agriculture, 2018, 22, 3, 133-137
Publisher:
Nacionalno društvo za procesnu tehniku i energetiku u poljoprivredi, Novi Sad
Funding / projects: