Examination of the adhesion of polymer composite films based on Bis-GMA/TEGDMA on different metal substrates
Ispitivanje adhezije polimernih kompozitnih filmova na bazi Bis-GMA/TEGDMA na različitim metalnim podlogama
Authors
Tomić, Nataša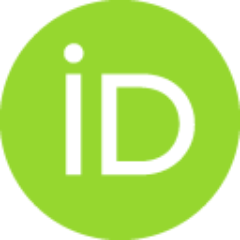 Algellai, Ahmed A.
Vuksanović, Marija M.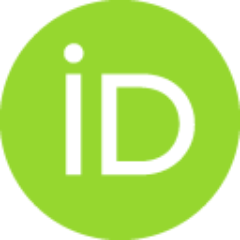 Trifunović, Dejan
Dimitrijević, Silvana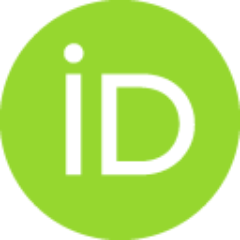 Obradović-Đuričić, Kosovka
Jančić-Heinemann, Radmila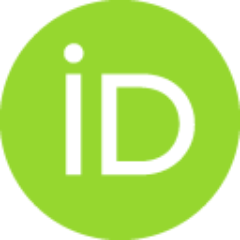 Article (Published version)

Abstract
The subject of this study is the quantitative adhesion of a UV-curing composite film based on Bis-GMA (Bisphenol A glycidylmethacrylate) / TEGDMA (triethylene glycol dimethacrylate) as a matrix and particles doped with ferrous oxide on a metal substrate. Two different metal substrates: silver and gold-spattered brass with nickel intermediate coating were used in adhesion evaluating. Adhesion was measured using micro-identation and it was compared with the measured wetting angle of composites to the substrate. It has been shown that the substrates, although with similar mechanical properties that are reflected in very close hardness values, differ by achieved adhesive bonding with the polymer UV-cured polymer film. The addition of ceramic particles in the polymer matrix increased the adhesion of the composite film to both substrates, but the adhesion trend was dependent on the substrate type.
Predmet ovog istraživanja je kvantitativna procena adhezije između fotopolimerizujućeg kompozitnog filma na bazi Bis-GMA (Bisfenol A glicidilmetakrilata)/TEGDMA (trietilen glikol dimetakrilata) kao matrice i čestica na bazi aluminijum oksida dopiranih gvožđem na metalnoj podlozi. Korišćene su dve različite metalne podloge, jedna od srebra (u daljem tekstu 'srebro') i jedna pozlaćena mesingana pločica sa međuprevlakom od nikla (u daljem tekstu 'zlato'). Adhezija je merena korišćenjem mikroindentacije i upoređena je sa izmerenim uglom kvašenja kompozita na datim podlogama. Pokazalo se da se podloge, iako sličnih mehaničkih svojstava koje se ogledaju u veoma bliskim vrednostima tvrdoće, razlikuju po ostvarenoj adhezivnoj vezi sa polimernim fotopolimerizujućim filmom. Dodatak keramičkih čestica u polimernu matricu dodatno je povećao adheziju kompozitnog filma na obe podloge, dok je trend adhezije u zavisnosti od tipa podloge održan.
Keywords:
adhesion / composite / microstructure / microhardness / wetting angle / image analysis / adhezija / kompozit / mikrostruktura / mikrotvrdoća / ugao kvašenja / analiza slike
Source:
Tehnika, 2018, 73, 2, 218-222
Publisher:
Savez inženjera i tehničara Srbije, Beograd
Funding / projects: