β-amylase production by a novel strain Paenibacillus chitinolyticus CKS1 using commercial and waste substrates
Proizvodnja β-amilaza pomoću novog bakterijskog soja Paenibacillus chitinolyticus CKS1 na komercijalnim i otpadnim supstratima
Autori
Radovanović, Neda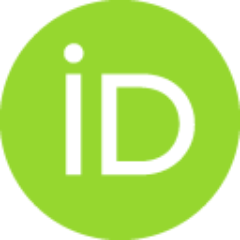 Davidović, Slađana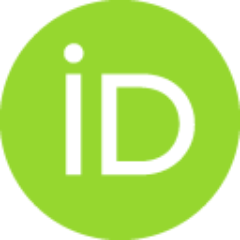 Miljković, Miona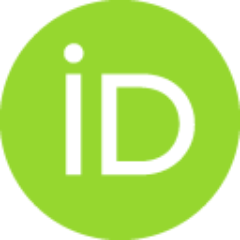 Pavlović, Marija
Buntić, Aneta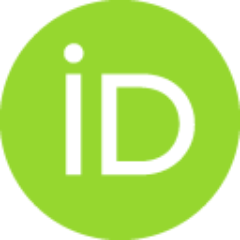 Lazić, Vesna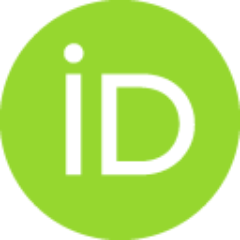 Mihajlovski, Katarina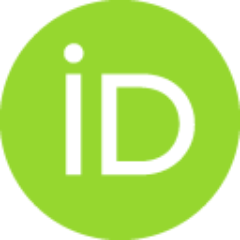 article (publishedVersion)

Apstrakt
Amylases are industrially important enzymes which could convert starch to glucose, maltose and oligosaccharides. A bacterial strain designated as Paenibacillus chitinolyticus CKS1which was isolated from the soil of the coniferous forest, produced β-amylases using different commercial and waste substrates. Maximum β-amylases activity of 0.820 U/mL was obtained using a sugar alcohol-isomaltidex (0.5% w/v), as a substrate for microorganism growth and enzyme production. After 48 h of fermentation in a medium that contained starch (0.5%, w/v) and 0.05% v/v of ethanol, CKS1 produced β-amylase with the activity of 0.518 U/mL. The latest trends in enzyme production include utilisation of various waste products, mainly of agroindustrial origin, as a substrate for microorganisms growth. The strain CKS1 was also able to grow and produce β-amylases by using plant waste material. The plant waste substrate (PWS) contained plant biomass that is left after the ethanol extraction of various medicinal h
...
erbs (marigold and chamomile flowers, artichoke leaf, lemon balm leaf, nettle leaf, thyme leaf, yarrow shoot, yellow gentian shoot, primrose shoot, valerian shoot and chestnut and hawthorn seeds).This mixture of dried plant biomass is dissposed as such as a waste. In a medium with 0.1% (w/v) of PWS, CKS1 produced β-amylases with a maximum activity of 0.569 U/mL. The results show the potential of utilising waste plant biomass, left after ethanol extraction of medicinal herbs, in production of amylases. The application of microorganisms in β-amylase production using waste substrate is economically and environmentally accepted.
Amilaze predstavljaju grupu industrijski veoma važnih enzima koji hidrolizuju skrob do glukoze, maltoze i različitih oligosaharida. Bakterijski izolat Paenibacillus chitinolyticus CKS1, izolovan iz zemljišta četinarske šume, pokazao je sposobnost proizvodnje β-amilaza tokom svog rasta na različitim komercijalnim ali i na otpadnim supstratima. Maksimalna aktivnosti β-amilaza koja je iznosila 0,820 U/mL postignuta je korišćenjem izomaltideksa, šećernog alkohola, u koncentraciji od 0,5% (w/v), kao supstrata za rast mikroorganizma i proizvodnju enzima. U podlozi sa skrobom (0,5% w/v) i sa dodatkom 0,05% (v/v) etanola, nakon 48h fermentacije, maksimum aktivnosti β-amilaza iznosila je 0,518 U/mL. Najnoviji trendovi u proizvodnji enzima odnose se na korišćenje različitih otpadnih sirovina agroindustrijskog porekla kao supstrata za rast mikroorganizma. Soj CKS1 je pokazao mogućnost korišćenja otpadnog biljnog materijala kao supstrata za rast i proizvodnju enzima amilaza. Otpadni biljni supstra
...
t (PWS), činila je biljna masa zaostala nakon etanolne ekstrakcije različitog lekovitog bilja (cveta nevena i kamilice, lista matičnjaka, artičoke, koprive, timijana, nadzemnog dela hajdučke trave, lincure, jagorčevine i valerijane i semena divljeg kestena i gloga). Ova biljna biomasa, iz koje su ekstrahovane bioaktivne materije, meša se i odlaže kao takva u vidu otpada. Nakon rasta u podlozi sa 1,0 % (w/v) PWS, soj CKS1 proizveo je β-amilaze sa aktivnošću od 0,569 U/mL. Ovi reziltati ukazuju na mogućnost iskorišćenja otpadne biljne biomase, zaostale nakon alkoholne ekstrakcije lekovitog bilja, u procesima ekonomičnije proizvodnje amilaza. Korišćenje otpadne sirovine u mikrobnim procesima proizvodnje enzima je i ekološki mnogo prihvatljivije usled uticaja na smanjene skladištenja otpada a samim tim i sveukupnog zagađenje životne sredine.
Ključne reči:
Paenibacillus chitinolyticus CKS1 / fermentation / β-amylase production / sugar alcohol / plant waste substrate (PWS) / Paenibacillus chitinolyticus CKS1 / fermentacija / aktivnost β-amilaza / šećerni alkohol / otpadni billjni supstrat(PWS)
Izvor:
Journal on Processing and Energy in Agriculture, 2018, 22, 1, 18-22
Izdavač:
Nacionalno društvo za procesnu tehniku i energetiku u poljoprivredi, Novi Sad
Finansiranje / projekti: