CO tolerant Pt/Ru0.7Ti0.3O2 nanocatalyst for hydrogen oxidation reaction
Pt/Ru0,7Ti0,3O2 kao nanokatalizator za oksidaciju vodonika i njegova tolerancija na CO
Authors
Obradović, Maja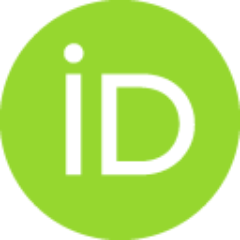 Gojković, Snežana Lj.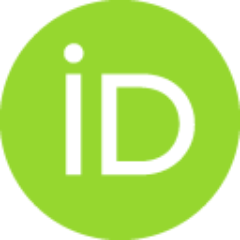 Article (Published version)

Abstract
The oxidation of pure H2 and H2/CO mixture (100 ppm CO) was investigated on Pt nanocatalyst supported on Ru0.7Ti0.3O2 (Pt /Ru0.7Ti0.3O2) by linear sweep voltammetry at a rotating disc electrode in 0.1 M HClO4. The results were compared with those on the commercial Pt/C catalyst. It was demonstrated that Pt/Ru0.7Ti0.3O2 electrode possesses good conductivity and stability of the supports in the electrochemical experiments. The onset potential of COads oxidation on Pt/Ru0.7Ti0.3O2 is lower than Pt/C indicating that the Pt nanoparticles are in close contact with Ru atoms from support, which enable bifunctional mechanism and electronic effects to be operable. The influence of the poisoning of Pt/Ru0.7Ti0.3O2 and Pt/C catalyst by COads on the HOR was examined at several surface coverages ranging from 0 to 0.6. The decrease in HOR current on COads poisoned surface in low over-potential region of 0.05-0.50 V is less pronounced on Pt/Ru0.7Ti0.3O2 than on Pt/C. This is ascribed to a weakening of
...
the Pt-CO interaction and consequently higher mobility of COads on Pt particles contacting Ru from the Ru0.7Ti0.3O2 support.
Oksidacija čistog H2 i smeše H2/CO (100 ppm CO) je ispitivana na nanokatalizatoru koji se sastojao od čestica Pt na nosaču Ru0,7Ti0,3O2 (Pt/Ru0,7Ti0,3O2). Korišćene su metoda linearne voltametrije u rastvoru 0,1 M HClO4 i rotirajuća disk elektroda. Rezultati su upoređeni sa komercijalnim katalizatorom Pt/C. Za katalizator Pt/Ru0,7Ti0,3O2 je utvrđena dobra provodnost i stabilnost nosača u elektrohemijskim eksperimentima. Pokazano je da oksidacija adorbovanog CO na Pt/Ru0,7Ti0,3O2 počinje na negativnijim potencijalima nego na Pt/C. To ukazuje da su nanočestice Pt u bliskom kontaktu sa atomima Ru iz nosača, što omogućuje odigravanje bifunkcionalnog mehanizma i ispoljavanje elektronskog efekta. Uticaj trovanja katalizatora Pt/Ru0,7Ti0,3O2 i Pt/C adsorbovanim CO na oksidaciju H2 je ispitivan na nekoliko stepena pokrivenosti u opsegu od 0 do 0,6. Smanjenje struje oksidacije vodonika na površini delimično pokrivenoj adsorbovanim CO u oblasti malih prenapetosti 0,05-0,50 V je manje izraženo na
...
Pt/Ru0,7Ti0,3O2 u odnosu na Pt/C. Ovo se pripisuje slabljenju interakcija Pt-CO što dovodi do povećane pokretljivosti CO na česticama Pt koje su u kontaktu sa Ru iz nosača Ru0,7Ti0,3O2.
Keywords:
platinum / RuO2 / TiO2 / hydrogen oxidation / CO tolerance / platina / RuO2 / TiO2 / oksidacija vodonika / tolerancija na CO
Source:
Zaštita materijala, 2018, 59, 2, 265-272
Publisher:
Engineering Society for Corrosion, Belgrade, Serbia
Funding / projects: