Densification and crystallization behaviour of colloidal cordierite-type gels
Denzifikacija i kristalizacija koloidnih gelova kordijeritnog sastava
Authors
Petrović, Rada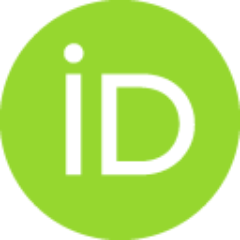 Janaćković, Đorđe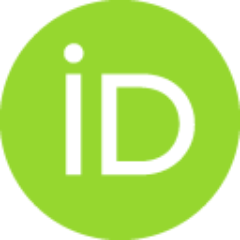 Božović, Branislava R.
Zec, Slavica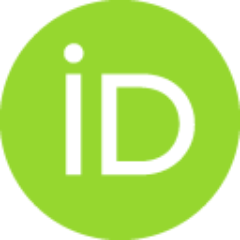 Kostić-Gvozdenović, Ljiljana
Article (Published version)

Abstract
Three cordierite-type gels were prepared from an aqueous solution of Mg(NO3)2, a boehmite sol and silica sols of very small particle sizes. The effect of varying the silica particle size on the crystallization and densification behaviour was studied. Phase development was examined by thermal analysis and X-ray diffraction, while the densification behaviour was characterized by measuring the linear shrinkage of pellets. The activation energy of densification by viscous flow was determined using the Franckel model for non-isothermal conditions and a constant heating rate. The results show that spinel crystallizes from the colloidal gels prior to cristobalite, and their reaction gives a-cordierite, which is specific for three-phase gels. Decreasing the silica particles size lowers the cristobalite crystallization temperature and the a-cordierite formation temperature. The activation energy of densification by viscous flow is lower and the densification more efficient, the smaller the sili
...
ca particles are.
Pripremljena su tri gela kordijeritnog sastava polazeći od vodenog rastvora Mg(NO3)2, bemit sola i solova SiO2, veoma malih veličina čestica. Varirana je veličina čestica sola SiO2 da bi se ispitao uticaj veličine čestica sola SiO2 na denzifikaciju i kristalizaciju gelova. Diferencijalno skenirajućom kalorimetrijom i rendgenskom analizom utvrđene su promene koje se odigravaju pri toplotnoj obradi gelova, dok je denzifikacija ispitivana merenjem linearnog skupljanja kompakta gelova. Energija aktivacije denzifikacije viskoznim tokom je određena primenom Frenkelovog modela za neizotermske uslove sa konstantnom brzinom zagrevanja. Rezultati pokazuju da iz koloidnih gelova kordijeritnog sastava prvo kristališe spinel, zatim kristobalit, koji reaguju i daju a-kordijerit, što je karakteristično za trofazne gelove. Sa smanjenjem veličine čestica SiO2 snižava se temperatura kristalizacije kristobalita, što dovodi do sniženja temperature formiranja a-kordijerita. Energija aktivacije denzifikacij
...
e viskoznim tokom je manja, a denzifikacija efektivnija što su čestice SiO2 manje.
Keywords:
cordierite / sol-gel / densification / crystallization / activation energy of densification
Source:
Journal of the Serbian Chemical Society, 2001, 66, 5, 335-343
Publisher:
Serbian Chemical Society, Belgrade