Physico-chemical characterization and antibacterial-activity of copper(II), zinc(II) and nickel(II) complexes with 2-methylbenzimidazole
Fizičko-hemijska karakterizacija i antibakterijska aktivnost bakar(II), cink(II) i nikal(II) kompleksa sa 2-metilbenzimidazolom
Authors
Podunavac-Kuzmanović, Sanja O.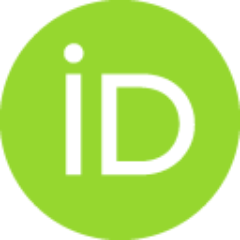 Ćetković, Gordana S.
Leovac, Vukadin M.
Markov, Siniša
Rogan, Jelena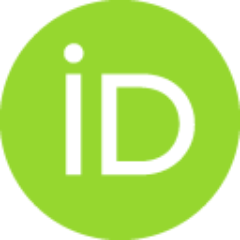 article (publishedVersion)

Abstract
Chlorides and nitrates of copper(II), zinc(II) and nickel(II) react with 2-methylbenzimidazole to give complexes of the type [MX2(H2O))n(L).nH20 or [MX2(H2O)n(L)n]-nEtOH(M=Cu, Zn or Ni; X=Cl or NO3; L-=2-methylbenzimidazole; n=O, 1,2 or 3). The complexes were synthesized and characterized by elemental analysis, molar conductivity, magnetic susceptibility measurements and IR spectra. These studies suggest that the complexes of zinc and nickel possess a tetrahedral stereochemistry, while those of copper have square-planar geometries. The antibacterial activity of the 2-methylbenzimidazole and its complexes was evaluated against Escherichia coli and Bacillus sp.
Hloridi i nitrati bakra(II), i nikla (II) i nikla(II) reaguju sa 2-metilbenzimidazolom dajući komplekse tipa [MX2,(H2O)n(L)n].nH2O ili [MX2,(H2O)n(L)n].nEtOH(M=Su, Zn ili Ni; X=Cl ili NO3; L=2 metilbenzimidazol; n=0, 1 ,2 ili 3). Kompleksi su sintetisani i okarakterisani elementarnom analizom, magnetnim i konduktometrijskim merenjima i IR spektrima. Za komplekse cinka (II) i nikla(II) prstpostavljena je tetraedarska struktura, dok je kompleksu bakra (II) pripisana kvadratno-planarna geometrija. Ispitana je antibakterijska aktivnost 2-metil-benzimidazola i njegovih kompleksa na bakterije Escherichia coli i Bacillus sp.
Keywords:
benzimidazole / complexes / copper(II) / zinc(II) / nickel(II) / physico-chemical characterization / biological activity
Source:
Acta periodica technologica, 2001, 32, 145-150
Publisher:
Faculty of Technology, Novi Sad