The influence of the polyaniline initial oxidation states on the corrosion of steel with composite coatings
Authors
Salem, Ayad A.
Grgur, Branimir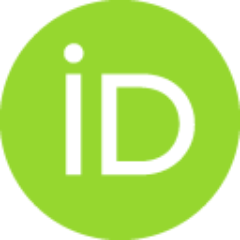 Article (Published version)

Abstract
The chemically synthesized polyaniline in the powdered form by the procedure recommended by IUPAC is reprotonated using sulfamic, citric, succinic and acetic acid. The UV-vis spectroscopy is applied to estimate doping degree of the reprotonated samples. The estimated doping degrees are as follows: the polyaniline doped with sulfamic acid 0.28, with succinic acid 0.18, with citric acid 0.15 and with acetic acid 0.13. The composite coatings are prepared by mixing the alkyd based commercial paint with 5 wt.% of the reprotonated samples and painted on mild steel. Using linear polarization method, the polarization resistances of the composite and base coatings are determined in 3% NaCI. It is shown that initial oxidation state of the polyaniline determined the values of polarization resistance which decrease in the following order: R-p(sulfamic) gt R-p(succinic) gt R-p(citric) gt R-p(acetic) similar to R-p(base coating). For all composite coatings, increases in the corrosion potential
...
s are observed during the time, while for base coating decrease. The steel samples with base and composite coatings are also immersed in 3% NaCl, after 150 h visually inspected, and by the optical microscope. It is shown that composite coatings reduce the possibility of blister formations and delamination. The appearance of the corrosion products closely follow the initial oxidation state of the polyaniline. It is suggested that such behavior could be connected with the oxygen reduction mechanism that proceed mainly via two electron path on the polyaniline particles, releasing a much smaller amount of hydroxyl ions, responsible for the delamination and blister formations.
Keywords:
Conducting polymers / Reprotonation / Dopant anions / Alkyd binder / Mechanism
Source:
Progress in Organic Coatings, 2018, 119, 138-144
Publisher:
Elsevier Science Sa, Lausanne
Funding / projects: