Year of еlectrochemistry
Authors
Bajat, Jelena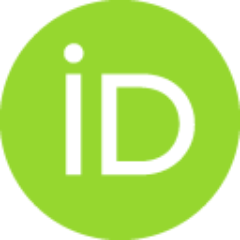 Article (Published version)

Keywords:
71st annual meeting of the international society of electrochemistry / Belgrade school of electrochemistry / Meet electrochemistry / Take a peek into the electrochemical cell
Source:
Hemijska industrija, 2019, 73, 6, 347-350
Publisher:
Association of Chemical Engineers of Serbia
Funding / projects:
Furthermore, several scientific institutions and organizations, together with the Belgrade Museum of Science and Technology have initiated two projects for promotion of electrochemistry: Meet Electrochemistry and Take a peek into the electrochemical cell that are financially supported by the Centre for the Promotion of Science. Both projects are primarily intended for senior high school students and freshman university students in chemistry, technology and similar sciences. Participants in the project Meet electrochemistry at the Museum of Science and Technology have learned about the basics of electrochemistry, variety of applications related to this science, situations in which we are in contact with electrochemistry and objects or appliances made by the application of electrochemical procedures, or based on the use electrochemical processes for functional operation. The project Take a peek into the electrochemical cell comprised numerous workshops within which the students visited laboratories at the Department of Physical Chemistry and Electrochemistry, at the Faculty of Technology and Metallurgy, UB, and took part in interactive and interesting experiments providing acquaintance with two very important areas of electrochemistry applications, that is energy and corrosion. Workshops covering some other fields of electrochemistry are planned for the spring 2020.