Laser treatments of Nimonic 263 nickel-based superalloy
Laserske obrade superlegure Nimonik 263
Authors
Petronić, Sanja
Milovanović, Dubravka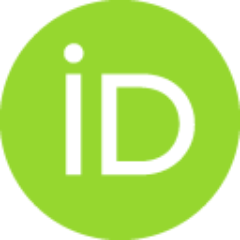 Milosavljević, Anđelka
Radovanović, Željko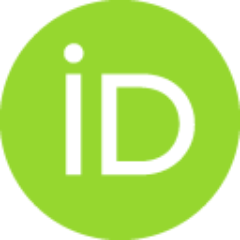 Cekić-Erić, Olivera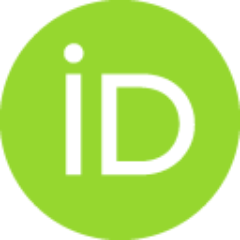 Jovičić, Radomir
Article (Published version)

Abstract
In this paper, the influence of parameters of laser processing (drilling, cutting, welding and laser shock peening) on microstructure of superalloy Nimonic 263 are investigated. Drilling and welding process are carried out on the Nd: YAG laser model LS-HTS Mobile P160. When drilling the holes, the parameters of pulse frequency (5 Hz, 7 Hz and 9 Hz) and the pulses duration (1.8 ms to 3.6 ms) are varied. The microstructure is investigated and geometrical and metallurgical characteristics of the holes are determined.Cutting is carried out on the laser BISTRONIC, (2000), BISTAR 3015. The parameters that were varied are as follows: the average laser power, laser velocity, the pressure of the assisting gas and the focus position. Based on the geometrical characteristics of the cuts and surface morphology the optimal parameters are discussed and defined. The laser welded joints of Nimonic 263, in addition to microscopic examination and surface profilometry, were subjected to the destructive t
...
esting. During the laser shock peening, the samples were exposed to laser light at a wavelength of 1064 nm and 532 nm, with the number of accumulated pulses 50, 100 and 200. The operating laser was Nd: YAG EKSPLO, SL212P model. Structural analysis of Nimonic 263 was carried out using light microscopy, scanning electron microscopy and EDS analysis. Microhardness measurements were carried out using the Vickers method under load of 9,81N. Profilometry was performed on a contactless profilometer Zygo Newview 7100.
U ovom radu, proučavan je uticaj parametara određenih procesa laserske tehnike obrade materijala superlegure Nimonic 263 - bušenje, rezanje, zavarivanje i mehanička obrada laserom. Bušenje i zavarivanje su vršeni na laseru Nd:YAG laserom model HTS Mobile LS-P160. Prilikom bušenja rupa varirani su parametri frekvencije impulsa (5 Hz, 7Hz i 9 Hz) i dužine trajanja impulsa (1,8 ms do 3,6 ms). Ispitivana je mikrostruktura i određene su geometrijske i metalurške karakteristike rupa dobijenih ovim parametrima, na osnovu čega je izvršena optimizacija parametara obrade. Rezanje je izvedeno na laseru tipa Bistronic laser, (2000), BISTAR 3015. Varirani su parametri srednje snage lasera, brzina lasera, pritisak gasa i položaj fokusa. Na osnovu dobijenih geometrijskih karakteristika rezova i površinske morfologije diskutovani su i određeni optimalni parametri. Laserom zavareni spojevi limova legure Nimonik 263 su, osim mikroskopskih i profilometrijskih ispitivanja površina, ispitivani i metodom sa
...
razaranjem. Prilikom laserskog deformacionog ojačavanja uzorci su bili izloženi laserskom svetlu na talasnoj dužini od 1064 nm i 532 nm, sa brojem akumuliranih impulsa: 50, 100 i 200. U svim delovima eksperimenta strukturna analiza superlegure Nimonic 263 izvedena je pomoću svetlosne mikroskopije (SM), skenirajuće elektronske mikroskopije (SEM) i EDS-analize. Merenja mikrotvrdoće vršena su pomoću metode Vikersa pod opterećenjem od 9,81N. Profilometrija je izvedena na beskontaktnom profilometru Zygo NewView 7100.
Keywords:
laser treatment / Nimonic 263 / EDS microhardness / profilometry / laserska obrada / Nimonik 263 / EDS / mikotvrdoća / profilometrija
Source:
Zaštita materijala, 2019, 60, 1, 26-43
Publisher:
Engineering Society for Corrosion, Belgrade, Serbia
Funding / projects: