Adsorption study of cadmium ions on kaolinite modified by histidine and cysteine
Adsorpcija kadmijumovih jona na kaolinitu modifikovanim histidinom i cisteinom
Authors
Mladenović, Nataša N.
Ivanović, Marija M.
Kljajević, Ljiljana M.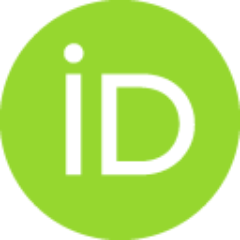 Gulicovski, Jelena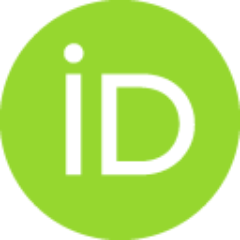 Nenadović, Snežana S.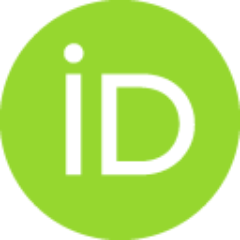 Trivunac, Katarina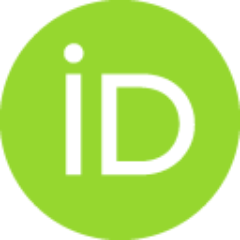 Article (Published version)

Abstract
Continuous development of new technologies leads to increasing pollution of water, thus creating the need for new materials that could be used in the processes of its purification. Therefore, adsorbents prepared from agricultural waste, resins, silica gels, zeolites, clays, flying ash, aluminosilicates and other materials are being investigated as potential sorbents. Recently, research has focused on improving the adsorption capacity by modifying the material by binding or impregnating inorganic and organic molecules on the surface. In this paper, the kaolinite modification with amino acids, histidine and cysteine, was performed to improve the efficiency of adsorption of cadmium ion. Cation exchange capacity (CEC) of raw and modified kaolinite was determined by titration with methylene blue. The influence of operating parameters, such as adsorption time, pH value of the solution, initial metal concentration and temperature, on the capacity and adsorption efficiency were examined. Bette
...
r agreement of experimental results with Freundlich's adsorption isotherm and the pseudo-second order kinetics model suggest that the adsorption of cadmium ions on the investigated adsorbents takes place by chemisorption mechanism. The change of Gibbs free energy has a negative value for both adsorbents, which shows that the adsorption process is spontaneous. The efficacy of cadmium removal from the aqueous solution onto histidine-modified kaolinite increased from 78.6% to 91.8%.
Kontinualan razvoj novih tehnologija dovodi do povećanog zagađenja vode, čime se stvara potreba za novim materijalima koji se mogu koristiti u procesima prečišćavanja. Kao potencijalni, istražuju se adsorbenti pripremljeni od poljoprivrednog otpada, smola, silika gela, zeolita, gline, letećeg pepela, aluminosilikata i drugih materijala. Nedavna istraživanja su se fokusirala na poboljšanje adsorpcionog kapaciteta modifikovanjem materijala vezivanjem ili impregnacijom neorganskih i organskih molekula na površini. U ovom radu izvršena je modifikacija kaolinita aminokiselinama, histidinom i cisteinom, kako bi se poboljšala efikasnost adsorpcije jona kadmijuma. Kapacitet izmene katjona (CEC) sirovog i modifikovanog kaolinita određen je titracijom sa metilenskim plavim. Ispitivan je uticaj radnih parametara, kao što su vreme adsorpcije, pH vrednost rastvora, početna koncentracija metala, i temperatura, na kapacitet i efikasnost adsorpcije. Bolje slaganje eksperimentalnih rezultata sa Freundl
...
ich-ovom adsorpcionom izotermom i kinetičkim modelom pseudo-drugog reda sugeriše da se adsorpcija kadmijumovih jona na ispitivanim adsorbentima odvija putem hemisorpcionog mehanizma. Promena Gibsove slobodne energije ima negativnu vrednost za oba adsorbenta, što pokazuje da je proces adsorpcije spontan. Efikasnost uklanjanja kadmijuma iz vodenog rastvora na kaolinitu modifikovanim histidinom povećava se sa 78,6% na 91,8%.
Keywords:
adsorption / cadmium / amino acids / cation exchange capacity / kaolinite / adsorpcija / kadmijum / aminokiseline / kapacitet katjonske izmene / kaolinit
Source:
Tehnika, 2019, 74, 1, 15-22
Publisher:
Savez inženjera i tehničara Srbije, Beograd
Funding / projects: