Fluorescence analysis of liposomal membranes permeability
Fluorimetrijska analiza permeabilnosti lipozomalnih membrana
Authors
Jovanović, Aleksandra
Balanč, Bojana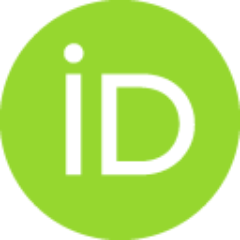 Đorđević, Verica
Šavikin, Katarina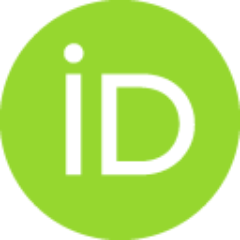 Nedović, Viktor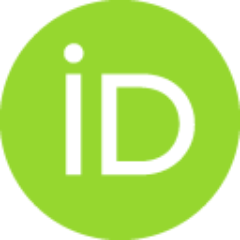 Bugarski, Branko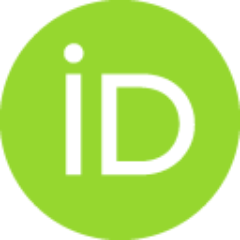 Poklar-Ulrih, Nataša
Article (Published version)

Abstract
The present study provides insight into changes in the liposomal membrane fluidity as a result of variation of structural components (two types of standard phospholipids - 1,2-dipalmitoyl-sn-glycerero3-phosphocholine, i.e. DPPC and 1-palmitoyl-2-oleoylglycerol-3-phosphocholine, i.e. POPC, one type of phospholipid mixture - Lipoid H and sterols - cholesterol and b-sitosterol), as well as variation in sterol concentration (5-50%). Fluorescence spectroscopy (anisotropy, r) has shown that DPPC liposomal membranes were more rigid compared to POPC and Lipoid H lipid bilayers. Furthermore, the increment of sterol concentration has caused a decrease in the membrane fluidity in all liposomal samples. On the other hand, phospholipid bilayers containing b-sitosterol has possessed better fluidity in comparison to their cholesterol parallels. Higher permeability of b-sitosterol liposomal membranes, as well as the beneficial effects of phytosterol on human health, favor the use of b-sitosterol in th
...
e preparation of liposomes as components of food, pharmaceutical and cosmetic products.
Prikazana studija daje uvid u promene fluidnosti lipozomalne membrane koje nastaju kao posledica promene strukturnih komponenata lipozoma (dve vrste standardnih fosfolipida - 1,2-dipalmitoil-snglicero-3-fosfoholin, odnosno DPPC i 1-palmitoil-2-oleoil-sn-glicero-3-fosfoholin, odnosno POPC, jedne vrste komercijalne fosfolipidne smeše - Lipoid H i sterola - holesterol i b-sitosterol), kao i promene udela sterola (0-50 mol %). Fluorimetrijska spektrofotometrija (anizotropija, r) pokazala je da su DPPC lipozomalne membrane bile rigidnije u poređenju sa POPC i Lipoid H lipidnim dvoslojima. Pored toga, povećenje koncentracije sterola prouzrokovalo je smanjenje permeabilnosti membrane u svim lipozomima. Sa druge strane, fosfolipidni dvosloji koji su sadržali b-sitosterol pokazali su veću fluidnost u poređenju sa njihovim paralelama sa holesterolom. Bolja permeabilnost b-sitosterol lipozomalnih membrana, kao i blagotvorni uticaji fitosterola na zdravlje ljudi favorizuju primenu b-sitosterola u
...
pripremi lipozoma kao sastavnih delova prehrambenih, farmaceutskih i kozmetičkih proizvoda.
Keywords:
b-sitosterol / liposomes / permeability / fluorescence spectroscopy / cholesterol / b-sitosterol / lipozomi / permeabilnost / fluorimetrijska spektrofotometrija / holesterol
Source:
Tehnika, 2019, 74, 4, 493-498
Publisher:
Savez inženjera i tehničara Srbije, Beograd
Funding / projects: