Effects of tomato processing on carotenoids antioxidant activity and stability during one-year storage
Authors
Zdravković, Jasmina M.
Pavlović, N.V.
Mladenović, J.D.
Bošković-Vragolović, Nevenka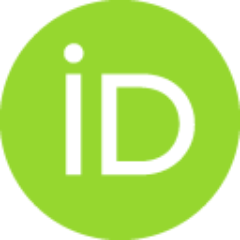 Zdravković, N.M.
Article (Published version)

Abstract
The degradation of carotenoids (lycopene and β-carotene) and total antioxidant activity was investigated after one- year storage of pasteurized tomato juice. Tomato juice, thermally treated for 7 min at 100°C, was subjected to one-year storage a) in the light at 20°C; b) in the dark at 20°C and c) in the dark at 4°C. β-Carotene had the fastest dynamics of degradation and was dissolved in the largest quantities, regardless of the storage conditions. For all investigated components the fastest decomposition was observed in the first two months, when the sample was stored in the light at 20°C. Lycopene was most stable in the sample stored in the dark at 40C. Partial regression coefficients for all researched traits proved a significant difference of ratio for storing in the light (20°C) compared to the variants stored in the dark at 20°C and 4°C, lycopene p=0.0041**, p=0.0304**; β-carotene, p=0.0009** and p=0.0183**; antioxidative activity p lt 0.0001** and p=0.009**.
Keywords:
1-year storage / Antioxidative activity / Lycopene / Tomato juice / β-carotene
Source:
Bulgarian Chemical Communications, 2019, 51, 4, 604-610
Funding / projects: