The mechanism of cathodic electrodeposition of epoxy coatings and the corrosion behaviour of the electrodeposited coatings
Mehanizam kataforetskog taloženja epoksidnih prevlaka i koroziono ponašanje dobijenih prevlaka
Authors
Mišković-Stanković, Vesna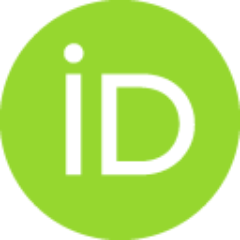 article (publishedVersion)

Abstract
The model of organic film growth on a cathode during electrodeposition process proposes the current density-time and film thickness-time relationships and enables the evaluation of the rate contents for the electrochemical reaction of OH– ion evolution and for the chemical reaction of organic film deposition. The dependencies of film thickness and rate constants on the applied voltage, bath temperature and resin concentration in the electrodeposition bath have also been obtained. The deposition parameters have a great effect on the cathodic electrodeposition process and on the protective properties of the obtained electrodeposited coatings. From the time dependencies of the pore resistance, coating capacitance and relative permittivity, obtained from impedance measurements, the effect of applied voltage, bath temperature and resin concentration on the protective properties of electrodeposited coatings has been shown. Using electrochemical impedance spectroscopy, thermogravimetric analy
...
sis gravimetric liquid sorption experiments, differential scanning calorimetry and optical miscroscopy, the corrosion stability of epoxy coatings was investigated. A mechanism for the penetration of electrolyte through an organic coating has been suggested and the shape and dimensions of the conducting macropores have been determined. It was shown that conduction through a coating depends only on the conduction through the macropores although the quantity of electrolyte in the micropores of the polymer net is about one order of magnitude greater than that inside the conducting macropores.
Pretpostavljeni matematički model rasta epoksidne kataforetske prevlake, koji daje zavisnost gustine struje od vremena taloženja i debljine prevlake od vremena taloženja, pokazuje dobro slaganje sa eksperimentalnim rezultatima i omogućava da se odrede vrednosti konstante brzine elektrohemijske reakcije stvaranja hidroksilnih jona i konstante brzine hemijske reakcije taloženja prevlake. Na osnovu toga su izvedene zavisnosti debljine prevlake i konstanti brzina procesa kataforetskog taloženja od napona, temperature i koncentracije polimera u rastvoru i pokazan uticaj ovih parametara na njih. Zaštitna svojstva kataforetskih prevlaka u velikoj meri zavise od uslova taloženja. Na osnovu vremenskih zavisnosti otpornosti elektrolita u porama prevlake kapacitivnosti i relativne permitivnosti prevlake određenih iz impedansnih merenja, pokazan je uticaj napona taloženja, temperature i koncentracije polimera u rastvoru na njena zaštitna svojstva. Na osnovu rezultata dobijenih iz spektroskopije el
...
ektrohemijske impedancije, termogravimetrijske analize diferencijalne skenirajuće kalorimetrije, sorpcionih merenja i optičke mikroskopije, ispitivana je koroziona stabilnost polimernih prevlaka i pretpostavljen je mehanizam prodiranja elektrolita kroz njih. Takođe su određeni oblik i dimenzije provodnih makropora i izračunat je sadržaj elektrolita u prevlaci. Provođenje kroz mikropore polimerne mreže je zanemarljivo u odnosu na provođenje kroz makropore iako je količina elektrolita u njima za red veličine veća u odnosu na količinu elektrolita u makroporama.
Keywords:
electrodepositon / cathodic electrodeposition / epoxy coatings / corrosion protection / corrosion stability
Source:
Journal of the Serbian Chemical Society, 2002, 67, 5, 305-324
Publisher:
Serbian Chemical Society, Belgrade