Biocontrol of economically significant diseases in order to increase the yield of pot marigold and valerian seeds and potato tubers
Biokontrola ekonomski značajnih bolesti u cilju povećanja prinosa semena nevena i odoljena i krtola krompira
Autori
Filipović, Vladimir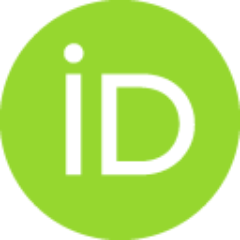 Ugrenović, Vladan
Jevremović, Stojan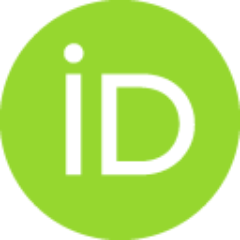 Dimitrijević, Snežana
Pavlović, Miloš
Popović, Vera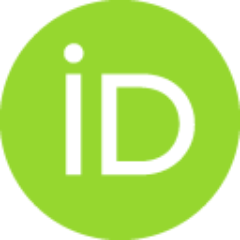 Dimitrijević, Suzana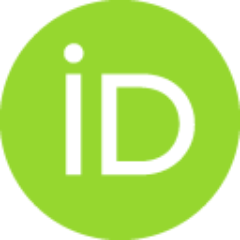 article (publishedVersion)

Apstrakt
The paper examines the effect of the application of three different preparations on the presence of four economically significant diseases in the crops of pot marigold, valerian and potato. On pot marigold, the intensity was determined of pot marigold powdery mildew infection of the marigold leaf (Podosphaera xanthii (Castagne) U. Braun & Shishkoff), whereas on valerian, it was the intensity of valerian stem canker and black mold (Alternaria alternata (Fr. ex Fr.) Keissel), and in potatoes, the intensity of early blight (Alternaria solani (Ellis & Mart.)) and that of late blight (Phytophthora infestans (Mont.) de Bary). Of the preparations, the synthetic preparation "Sekvenca" ("Sequence") (a.m. difenoconazole, 250 g/l) was applied at a dose of 0.5 l/ha, the registered biostimulant "Zlatno inje" ("Golden frost") (manure-based fertiliser) was applied at a dose of 3.0 l/ha, microbiological preparation (Bacillus amyloliquefaciens ssp. TMF3) at a dose of 3.0 l/ha. The fourth variant was th
...
e control variant, i.e. the variant without treatment. Field experiments were performed during 2019 at two locations in the wider area of the City of Pančevo. The experiments were performed by a randomised block system with three replications. The size of the main plot was 9.0 m2 (4.5 x 2.0 m). The following was used as plant material: the pot marigold variety of "Domaći oranž" ("Domestic orange"), the valerian variety of "Vojvođanski" ("Vojvodinian") and the potato variety of "Desire". The first assessment of disease intensity was performed one month following the treatment with the selected preparations, and the second one was performed two weeks after the first assessment. In the pot marigold crops, the smallest infection percentage had the plants treated with the type Bacillus amyloliquefaciens TMF3, in valerian, the fewest plants infected with the fungus A. alternata were recorded on small plots on which the synthetic preparation "Sekvenca" was applied, which was also the case with early blight and late blight. The weakest efficiency in the control of pot marigold powdery mildew infection and valerian stem canker and black mold was recorded with the use of the biostimulant "Zlatno inje", which showed the highest efficiency in the case of late blight. The highest yield of pot marigold seeds (632.7 kg/ha) had been treated with the type Bacillus amyloliquefaciens TMF3, with valerian, the highest seeds yield was recorded following the application of the preparation "Sekvenca" (186.1 kg/ha), while in potatoes, the highest amount of tubers was recorded with the preparation "Zlatno inje" (30.83 t/ha). However, if the agroecological and the agrotechnical aspects of production are taken into account, by the use of the type Bacillus amyloliquefaciens TMF3, a satisfactory basis was achieved for various kinds of further research of this and similar preparations in order to improve the existing production of medicinal and other types of plants.
U radu je ispitivan uticaj primene tri različita preparata na prisutnost četiri ekonomski značajne bolesti u usevu nevena, odoljena i krompira. Na nevenu je utvrđivan intenzitet zaraze pepelnice lista (Podosphaera xanthii (Castagne) U. Braun & Shishkoff.), u odoljenu na pegavost lista (Alternaria alternata (Fr. ex Fr.) Keissel), kod krompira na crnu pegavost (Alternaria solani (Ellis & Mart.)) i plamenjaču (Phytophthora infestans (Mont.) de Bary). Od preparata, primenjen je sintetički preparat "Sekvenca" (a. m. difenokonazol, 250 g/l) u dozi 0,5 l/ha, registrovani biostimulator "Zlatno inje" (đubrivo na bazi stajnjaka) u dozi 3,0 l/ha, mikrobiološki preparat (Bacillus amyloliquefaciens TMF3) u dozi 3,0 l/ha. Četvrta varijanta je bila kontrolna varijanta, odnosno varijanta bez tretmana. Poljski ogledi su izvedeni tokom 2019. godine na dve lokacije na širem području grada Pančeva. Ogledi su izvedeni po slučajnom blok sistemu u tri ponavljanja. Veličina elementarne parcele bila je 9,0 m2
...
(4,5 x 2,0 m). Kao biljni materijal korišćena je sorta nevena "Domaći oranž", odoljena "Vojvođanski" i krompira "Desire". Prva ocena intenziteta oboljenja, obavljena je mesec dana nakon tretmana odabranim preparatima, druga je obavljena dve nedelje nakon prve ocene. U usevu nevena najmanji procenat zaraze imale su biljke tretirane sojem Bacillus amyloliquefaciens TMF3, kod odoljena najmanje zaraženih biljaka sa gljivom A. alternata evidentirano je na parcelicama na kojima je primenjen sintetički preparat "Sekvenca", što je bio slučaj i sa crnom pegavosti i plamenjačom krompira. Najslabija efikasnost u suzbijanju pepelnice lista nevena i pegavosti lista odoljena je zabeležena primenom biostimulatora "Zlatno inje", koji je pokazao najveću efikasnost kod plamenjače krompira. Najveći prinos semena nevena (632,7 kg/ ha) imao je tretman sojem Bacillus amyloliquefaciens TMF3, kod odoljena najveći prinos semena zabeležen je pri primeni preparata "Sekvenca" (186,1 kg/ha), dok je kod krompira najveća količina krtola evidentirana sa preparatom "Zlatno inje" (30,83 t/ha). Ipak, ukoliko se uzmu u obzir agroekološki i agrotehnički aspekt proizvodnje, primenom soja Bacillus amyloliquefaciens TMF3, ostvarena je zadovoljavajuća osnova za različite vrste narednih istraživanja ovog i njemu sličnih preparata, a u cilju unapređenja postojeće proizvodnje lekovitog i ostalih vrsta bilja.
Ključne reči:
pot marigold / valerian / potato / economically significant diseases / preparations / neven / odoljen / krompir / ekonomski značajne bolesti / preparati
Izvor:
Selekcija i semenarstvo, 2020, 26, 1, 38-51
Izdavač:
Serbian Association of Plant Breedings and Seed Producers
Finansiranje / projekti: