Improvement of VIS and IR camouflage properties by impregnating cotton fabric with PVB/IF-WS2
Autori
Samolov, Aleksandra D.
Simic, Danica M.
Fidanovski, Bojana Z.
Obradović, Vera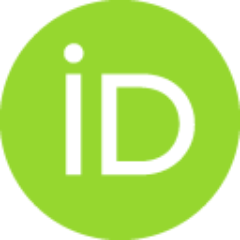 Tomic, Ljubisa D.
Knezevic, Dragan M.
Članak u časopisu (Objavljena verzija)

Apstrakt
In order to examine the possibility to improve its camouflage properties standard cotton fabric with camouflage print was impregnated with poly(vinyl butyral), PVB and fullerene-like nanoparticles of tungsten disulfide, PVB/IF-WS2. FTIR analysis excluded any possible chemical interaction of IF-WS2 with PVB and the fabric. The camouflage behavior of the impregnated fabric has been examined firstly in the VIS part of the spectrum. Diffuse reflection, specular gloss and color coordinates were measured for three different shades (black, brown and dark green). Thermal imaging was applied to examine the camouflage abilities of this impregnation in IR part of the spectrum. The obtained results show that PVB/IF-WS2 impregnation system induced enhacement of the materials camouflage properties, i.e. that IF-WS2 have a positive effect on spectrophotometric characteristics of the fabric. (c) 2020 China Ordnance Society. Publishing services by Elsevier B.V. on behalf of KeAi Communications Co. Ltd.
...
This is an open access article under the CC BY-NC-ND license (http://creativecommons.org/ licenses/by-nc-nd/4.0/).
Ključne reči:
Textile materials / Camouflage properties / Tungsten disulfide / poly(vinyl butyral) / Thermal imaging
Izvor:
Defence Technology, 2021, 17, 6, 2050-2056
Finansiranje / projekti: