Epoxy coatings electrodeposited on aluminium and modified aluminium surfaces
Epoksidne kataforetske prevlake na aluminijumu i modifikovanim površinama aluminijuma
Authors
Lazarević, Zorica Ž.
Mišković-Stanković, Vesna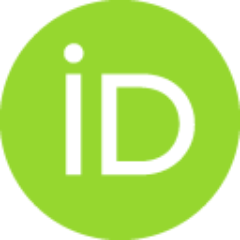 Kačarević-Popović, Zorica M.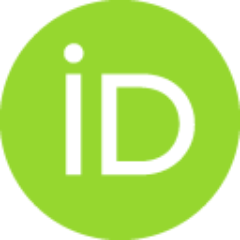 Dražić, Dragutin M.
Article (Published version)

Abstract
The corrosion behaviour and thermal stability of epoxy coatings electrodeposited on modified aluminum surfaces (anodized, phosphatized and chromatized-phosphatized aluminium) were monitored during exposure to 3% NaCl solution, using electrochemical impedance spectroscopy (EIS) and thermogravimetric analysis (TGA). Better protective properties of the epoxy coatings on anodized and chromatized-phosphatized aluminum with respect to the same epoxy coatings on aluminum and phosphatized aluminum were obtained: higher values of Rp and Rct and smaller values of Cc and Cd, from EIS, and a smaller amount of absorbed water inside the coating, from TGA. On the other hand, a somewhat lower thermal stability of these coatings was obtained (smaller values of the ipdt temperature). This behavior can be explained by the less porous structure of epoxy coatings on anodized and chromatized-phosphatized aluminum, caused by a lower rate of H2 evolution and better wet ability.
Postupkom kataforetskog taloženja dobijene su epoksidne zaštitne prevlake na aluminijumu i modifikovanim površinama aluminijuma (anodizirani aluminijum fosfatirani i hromatno-fosfatirani aluminijum). Za ispitivanje zaštitnih osobina ovako dobijenih epoksidnih prevlaka korišćena je spektroskopija elektrohemijske impedancije i termogravimetrijska analiza. Cilj ovog rada je bio da se objasni uticaj modifikacije supstrata na elektrohemijske karakteristike i termičku stabilnost epoksidnih prevlaka taloženih na aluminijumu.
Keywords:
electrodeposition / epoxy coatings / aluminum / corrosion / elektroforetsko taloženje / epoksidne prevlake / aluminijum / korozija
Source:
Hemijska industrija, 2002, 56, 11, 468-472
Publisher:
Association of Chemical Engineers of Serbia