The chicken eggshell calcium oxide ultrasonically dispersed over lignite coal fly ash-based cancrinite zeolite support as a catalyst for biodiesel production
Authors
Pavlovic, Stefan M.
Marinkovic, Dalibor M.
Kostic, Milan D.
Loncarevic, Davor R.
Mojović, Ljiljana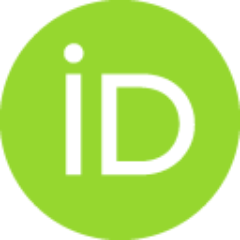 Stankovic, Miroslav, V
Veljkovic, Vlada B.
Article (Published version)

Abstract
Lignite coal fly ash (FA) from a domestic thermal power plant was converted into a pure cancrinite zeolitic material (ZM(FA)) using a novel, custom-made, rotating autoclave reactor system by a short-term alkali activation process. The obtained ZM(FA) was used as catalyst support of calcium oxide as an active component derived from waste chicken eggshells (ES). The ZM(FA) supported calcium oxide catalyst (xCaO/ZM(FA)) was synthesized by means of the ultrasound-assisted method. The influence of different concentrations of dispersed calcium oxide (x = 5-20 wt%) over ZM(FA) and thermal treatment at different temperatures (450-600 degrees C) were studied. The structural and morphological characterization showed that the original cancrinite structure was preserved. The basicity and textural properties indicated the presence of strong active sites in a well-defined pore network suitable for the reactions of bulky organic compounds such as triacylglycerols (TAGs). The highest activity (96.5% o
...
f fatty acid methyl esters) in the methanolysis of sunflower oil was achieved with the 20CaO/ZM(FA) catalyst under reaction conditions: temperature of 60 degrees C, methanol/oil molar ratio of 12:1, catalyst concentration of 4 wt%, and reaction time of 2 h. It was found that the optimal calcination temperature of the catalyst precursor was 550 degrees C. At calcination temperatures above 550 degrees C, the melting of the glassy phase became more intense whereby the molten phase partially reacted with calcium oxide forming the catalytically inactive calcium silicate compounds (wollastonite, larnite, etc.). The rate constants of the two tested kinetic models were correlated with the concentrations of active calcium oxide. The MRPD of both models was low indicating their reliability.
Keywords:
Lignite coal fly ash / Cancrinite / Chicken eggshell / Ultrasound-assisted dispersion / Supported catalyst / Biodiesel
Source:
Fuel, 2021, 289
Funding / projects: