A Novel ceramic tubular membrane coated with a continuous graphene-TiO2 nanocomposite thin-film for CECs mitigation
Authors
Presumido, Pedro H.
dos Santos, Lucrecio F.
Neuparth, Teresa
Santos, Miguel M.
Feliciano, Manuel
Primo, Ana
Garcia, Hermenegildo
Đolić, Maja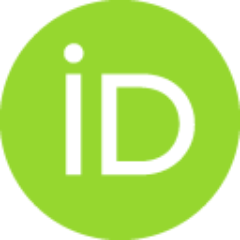 Vilar, Vitor J. P.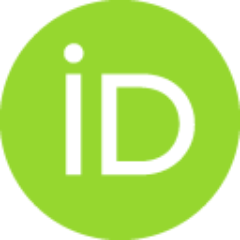 Article (Published version)

Abstract
This work presents a ceramic tubular membrane coated with a continuous graphene-TiO2 nanocomposite thin-film for contaminants of emerging concern (CECs) removal from synthetic and real matrices in single-pass flow-through operation. Microfiltration ceramic membranes were coated in situ with graphene (G)-TiO2-P25 nano-composite using two different methods: Membrane type A - TiO2-P25 incorporated in the G preparation stage (1% [MA-1], 2% [MA-2] and 3% [MA-3] [w/v]), and Membrane type B - TiO2-P25 thin-film uniformly coated over the G film surface (coating layers: 3 [MB-1], 6 [MB-2], and 9 [MB-3]). After the catalyst deposition and before the pyrolysis step, air was forced to pass through the membranes pores (inside-outside mode), providing a porous film. The CECs solution (diclofenac-DCF, 17 beta-estradiol-E2, 17 alpha-ethinylestradiol-EE2 and amoxicillin-AMX) was prepared using Ultrapure water (UPW) or an urban wastewater after secondary treatment (UWW) fortified with 500 mu g L-1 of ea
...
ch CEC. Membranes were characterized by the following techniques: Scanning Electron Microscopy (SEM), Atomic Force Microscopy (AFM), Fourier-Transform Infrared spectroscopy (FTIR), Diffuse Reflectance UV-Visible spectroscopy (DR UV-Vis) and Raman spectroscopy. The membranes coated with MA-3 and MB-2 catalyst films, irradiated by UVA light, showed the highest ability for CECs removal. Furthermore, the Relative flux reduction ratio (RFR) decreased around 45% in the absence of UVA light, owing to membrane fouling. The combination of filtration and oxidation (G-TiO2-UVA) provided a permeate with higher quality and minimized membrane fouling. Although membrane type B allowed for a permeate with higher quality, membrane type A provided a higher permeate flux.
Keywords:
Photocatalytic membrane reactor / Nano-engineered membrane / Membrane fouling / Continuous photocatalytic thin-film / Contaminants of emerging concern
Source:
Chemical Engineering Journal, 2022, 430
Funding / projects: