Intramolecular dehydration of L-glutamic acid
Intramolekulska dehidratacija L-glutaminske kiseline
Authors
Mijin, D.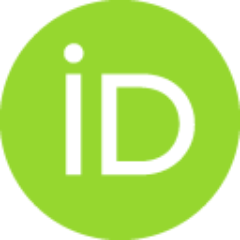 Petrović, S.
Stojanović, O.
Article (Published version)

Abstract
A number of various thermal dehydrations of L-glutamic acid were performed in order to obtain crude L-pyroglutamic acid. Some old procedures and some new ones were investigated. Also, a great deal of work was done on the purification of crude L-pyroglutamic acid. We can say that among other very good procedures for synthesis and purification we can count our own, modified synthesis in aqueous solution of L-glutamic acid (acid: water = 1:3) and recrystallization from ethanol. The most efficient purification was carried out on ion-exchange resins (Dowex, Amberlite). Some new systems for TLC of L-glutamic acid and L-pyroglutamic acid were also examined .
Pošto do sada još nije u potpunosti rešen postupak sinteze i ekonomičnog prečišćavanja L-piroglutaminske kiseline, izvršili smo ispitivanje različitih postupaka termičke intramolekulske dehidratacije L-glutaminske kiseline, kao i prečišćavanje dobijene sirove L-piroglutaminske kiseline u cilju dobijanja proizvoda većeg stepena čistoće. Uporedno si ispitivani i raniji poznati postupci i poređeni sa našim novim postupcima. Na osnovu naših rezultata može se zaključiti da je naročito pogodna sinteza iz vodenog rastvora L-glutaminske kiseline (1 deo kiseline i 3 dela vode) i prekristalisavanje sirovog produkta iz etanola. Najefikasnije prečišćavanje izvodi se pomoću jonoizmenjivačkih smola (Dowex, Amberlite).
Source:
J. Serb. Chem. Soc., 1989, 54, 1, 11-15
Funding / projects:
Research fund of SR Serbia