Investigation of electrohydrodynamic calculations
Ispitivanje elektrohidrodinamičkih proračuna
Authors
Bošković, Stefan A.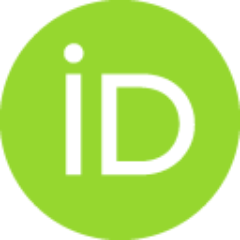 Karač, Aleksandar
Vrhovac, Slobodan B.
Belić, Aleksandar
Bugarski, Branko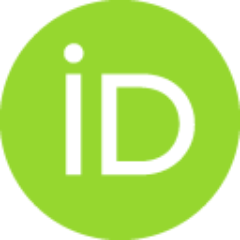 Article (Published version)

Abstract
A perfect dielectric model was incorporated into the OpenFOAM® software and used for investigation and, possibly, improvements of electrohydrodynamic calculations. Two different sets of numerical simulations were analyzed, in which two different fluids were present. The first set was one-dimensional, while in the second, a drop of one fluid was surrounded by the other fluid. It is shown that oscillations and possibly artificial generation of a curl of the electric field strength can be observed at applying certain expressions or calculation strategies, which can be thus abandoned. Usage of dynamic meshes, at least those present in the used software, and of limiters for the gradient of the electric field strength can lead to large numerical errors. It is also shown that usage of certain cell face values could improve the results. An electric Courant number was derived by dimensional analysis, and it could be suggested for future calculations. Conclusions made in this paper are expected
...
to be transferable to other more complicated models.
Model idealnog dielektrika je uključen u programski paket OpenFOAM® (OpenFOAM Foundation, UK) i korišćen za ispitivanje i moguće poboljšavanje elektrohidrodinamičkih proračuna. Analizirana su dva različita seta numeričkih simulacija, u kojima su bila modelovana dva različita fluida. Prvi set je bio jednodimenzionalan dok je u drugom setu kap jednog fluida bila okružena drugim fluidom. U radu je pokazano da se određeni izrazi ili strategije izračunavanja mogu odbaciti usled pojave oscilacija i mogućeg veštačkog stvaranja rotora jačine električnog polja. Korišćenje pokretnih mreža, barem onih prisutnih u programskom paketu OpenFOAM®, i limitera za gradijent jačine električnog polja mogu dovesti do velikih numeričkih grešaka. Takođe je pokazano da bi korišćenje određenih vrednosti sa površi ćelija moglo poboljšati rezultate. Izraz za električni Kuronov broj je izveden dimenzionom analizom i mogao bi se preporučiti za buduće proračune. Očekuje se da su zaključci iz ovog rada prenosivi na d
...
ruge, komplikovanije modele.
Keywords:
electrohydrodynamics / OpenFOAM® / perfect dielectric model / electric Courant number / elektrohidrodinamika / model idealnog dielektrika / električni Kuronov broj
Source:
Hemijska industrija, 2022, 76, 2, 65-74
Publisher:
Association of the Chemical Engineers of Serbia
Funding / projects: