Spirulina-based carbon bio-sorbent for the efficient removal of metoprolol, diclofenac and other micropollutants from wastewater
Authors
Pedrosa, Marta
Ribeiroa, Rui S.
Guerra-Rodríguez, Sonia
Rodríguez-Chuecac, Jorge
Rodríguez, Encarnación
Silva, Adrián M.T.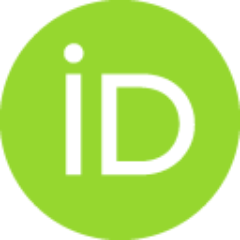 Đolić, Maja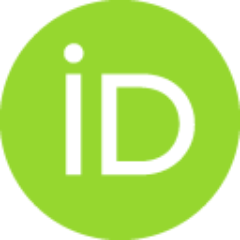 Lado Ribeiro, Ana Rita
Article (Published version)

Abstract
This study proposes an efficient activated spirulina-based carbon material (ASBCM800) with an extremely high specific surface area (2211 m2 g−1) to eliminate a wide range of micropollutants (MPs) frequently detected in wastewaters. This bio-sorbent can be simply synthesized by pre-carbonization at 600 °C, followed by activation/carbonization with KOH at 800 °C. The material was fully characterized by nitrogen adsorption–desorption isotherms, thermogravimetric analysis (TGA), attenuated total reflection Fourier transformed infrared (FTIR-ATR) spectroscopy, scanning (SEM) and transmission (TEM) electron microscopy, and X-ray photoelectron spectroscopy (XPS). The highly porous bio-based ASBCM800 material was tested as bio-sorbent (0.25 g L-1) of two model MPs – metoprolol (pKa 9.6) and diclofenac (pKa 4.0) – each individually spiked at 1 mg L-1 in ultrapure water (natural pH of ca. 5.0 ± 1.0). Adsorption capacities of 660.5 and 588.9 mg g−1 at 25 °C, respectively for metoprolol and dic
...
lofenac, were determined by using the 3-parameter Sips model. In subsequent experiments, the novel bio-sorbent was also efficient to remove in less than 30 min more than 88% of most of 20 MPs belonging to 5 classes (6 antibiotics, 3 beta-blockers, 5 multi-class pharmaceuticals, 4 herbicides, and 2 insecticides) that were spiked at 100 µg L-1 each in a secondary effluent sample of an urban wastewater treatment plant. This interesting strategy to remove trace MPs from complex matrices as wastewaters, will also contribute to control algal blooms and to mitigate eutrophication due to the resource recovery of spirulina.
Keywords:
Spirulina microalgae / Adsorption / Bio-based adsorbents / Wastewater treatment / Micropollutants
Source:
Environmental Nanotechnology, Monitoring & Management, 2022, 18, 100720-
Funding / projects: