Electrochemical deposition and characterization of Zn-Fe alloy coatings
Elektrohemijsko dobijanje i karakterizacija prevlaka legura cink-gvožđe
Authors
Bajat, Jelena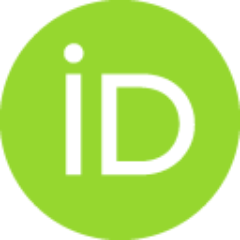 Maksimović, Miodrag D.
Article (Published version)

Abstract
The influence of the deposition current density and temperature of deposition solution on the phase structure and corrosion properties of Zn-Fe alloys was examined. Alloys were deposited on a rotating disc electrode and on steel panels from alkaline plating bath. The chemical content was determined by EDX analysis, phase structure by anodic linear sweep voltammetry (ALSV) and corrosion properties by polarization measurements and by determining the time of the red rust appearance for Zn-Fe alloys. It was shown that Zn-Fe alloy with the best corrosion properties, among all investigated n this work, was obtained at room temperature at 4 A dm"2.
Izučavan je uticaj gustine struje taloženja i temperature rastvora za taloženje na hemijski i fazni sastav, kao i na korozionu stabilnost legura Zn-Fe. Legure su taložene na rotirajućoj disk elektrodi i čeličnim pločicama iz alkalnog rastvora. Hemijski sastav je određivan analizom disperzije X-zraka (EDX), fazni sastav metodom anodne linearne promene potencijala (ALPP), a koroziona stabilnost polarizacionim merenjima, kao i praćenjem promene potencijala otvorenog kola sa vremenom delovanja korozionog agensa. Pokazano je da najveću korozionu stabilnost ima legura dobijena taloženjem na sobnoj temperaturi sa 4 A dm2.
Keywords:
Electrodeposition / zinc-iron alloys / anodic linear sweep voltammetry / corrosion properties / Elektrohemijsko taloženje legura / Zn-Fe legure / anodna linearna promena potencijala / koroziona svojstva
Source:
Zaštita materijala, 2003, 44, 4, 121-126
Publisher:
Engineering Society for Corrosion, Belgrade, Serbia