Electrochemical synthesis and corrosion behavior of thin polyaniline film on mild steel
Elektrohemijska sinteza i koroziono ponašanje tankih filmova polianilina na mekom čeliku
Authors
Popović, Milica M.
Grgur, Branimir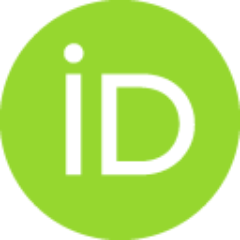 Article (Published version)

Abstract
The electrochemical synthesis of polyaniline (PANI) on mild steel from the sodium-benzoate solutions has been investigated. It has been concluded that thin, highly adherent, polyaniline films could be obtained by anodic oxidation with current densities between 0,5 and 1 5 mA cm-2. The corrosion behavior of mild steel with polyaniline coating in 0,1 mol dm-3 sulfuric acid and 0,5 mol dm-3 NaCl (pH=3) solutions, has been investigated by spectrophotometric technique. The atmospheric corrosion behavior has also been investigated. It has been concluded that this coatings provided corrosion protection of mild steel in all mentioned corrosion environments.
U radu je ispitivana elektrohemijska sinteza polianilina (PANI) na mekom čeliku iz rastvora anilina i natrijum-benzoata. Ustanovljeno je da se tanki dobro adherentni, filmovi polianilina mogu formirati na mekom čeliku pri anodnim gustinama struja od 0.5-1.5 mA cm-2. Ispitivano je koroziono ponašanje mekog čelika sa prevlakom polianilina u rastvoru 0.1 mol dm-3 sumporne kiseline i 0.5 mol dm-3 NaCl (pH=3) spektrofotomertrijskom tehnikom, a takođe i atmosferska korozija. Ustanovljeno je da ove prevlake pružaju korozionu zaštitu mekom čeliku и svim ispitivanim korozionim sredinama.
Source:
Zaštita materijala, 2003, 44, 2-3, 59-62
Publisher:
Engineering Society for Corrosion, Belgrade, Serbia