Second International Conference on Electron Microscopy of Nanostructures-ELMINA2022
Druga međunarodna konferencija o elektronskoj mikroskopiji nanostruktura ELMINA2022
Authors
Radmilović, Vuk V.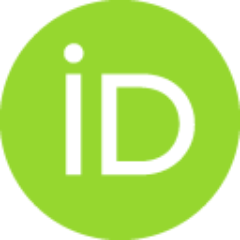 Review (Published version)

Abstract
The Second International Conference on Electron Microscopy of Nanostructures ELMINA2022 was organized by the Serbian Academy of Sciences and Arts (SASA) and the Faculty of Technology and metallurgy (FTM), University of Belgrade, Serbia and held at SASA in Belgrade, from 22 to 26 August 2022. The scope of ELMINA2022 was focused on electron microscopy methods applied to nanoscience and nanotechnology (physics, chemistry, physical metallurgy, materials science, earth, and life sciences). It highlighted recent progress in instrumentation, imaging and data analysis, large data set handling, as well as time and environment dependent processes. The scientific program contained the following topics: • Instrumentation and New Methods • Diffraction and Crystallography • HRTEM and Electron Holography • Analytical Microscopy • In-situ Electron Microscopy • Nanoscience and Nanotechnology • Life Sciences.
Druga međunarodna konferencija o elektronskoj mikroskopiji nanostruktura ELMINA2022 organizovana od strane Srpske akademije nauka i umetnosti (SANU) i Tehnološko-metalurškog fakulteta (TMF) Univerziteta u Beogradu, se održala u SANU od 22. do 26. Avgusta 2022. Fokus konferencije ELMINA2022 će biti na metodama elektronske mikroskopije primenjenim u nanonaukama i nanotehnologijama (fizika, hemija, nauka o materijalima, geologija i biomedicinske nauke). Konferencija je bila posvećena teorijskim osnovama i metodama elektronske mikroskopije koje se primenjuju u istraživanjima u oblastima nanonauka i nanotehnologija, u okviru većeg broja fakulteta i instituta koji se bave fundamentalnim i primenjenim istraživanjima. Naučni program Konferencije je obuhvatao više oblasti, kao što su: • Instrumentacija i nove metode • Difrakcija i kristalografija • Visokorezoluciona elektronska mikroskopija i elektronska holografija • Analitičke metode • In situ mikroskopija • Nanonauke i nanotehn
...
ologije • Bio-medicinske nauke (konvencionalna i krio-elektronska mikroskopija).
Keywords:
nanoscience / nanotechnology / materials science / engineering / biology / naonauke / nanotehno-logija / nauka o metarijalima / inženjerstvo / biologija
Source:
Hemijska industrija, 2022, 76, 4, 267-269
Publisher:
Association of the Chemical Engineers of Serbia