Semi-interpenetrating polymer networks composed of poly(N-isopropyl acrylamide) and polyacrylamide hydrogels
Authors
Đonlagić, Jasna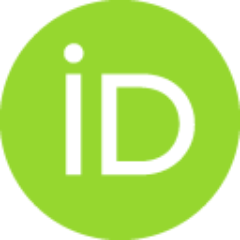 Petrović, Zoran S.
Article (Published version)

Abstract
Three series of semi-interpenetrating polymer networks, baaed on crosslinked poly(N-isopropyl acrylamide) (PNIPA) and 1 wt % nonionic or ionic (cationic and anionic) linear polyacrylamide (PAAm), were synthesized to improve the mechanical properties of PNIPA gels. The effect of the incorporation of linear polymers into responsive networks on the temperature-induced transition, swelling behavior, and mechanical properties was studied. Polymer networks with four different crosslinking densities were prepared with various molar ratios (25:1 to 100:1) of the monomer (N-isopropyl acrylamide) to the crosslinker (methylenebisacrylamide), The hydrogels were characterized by the determination of the equilibrium degree of swelling at 25°C, the compression modulus, and the effective crosslinking density, as well as the ultimate hydrogel properties, such as the tensile strength and elongation at break. The introduction of cationic and anionic linear hydrophilic PAAm into PNIPA networks increased t
...
he rate of swelling, whereas the presence of nonionic PAAm diminished it. Transition temperatures were significantly affected by both the crosslinking density and the presence of linear PAAm in the hydrogel networks. Although anionic PAAm had the greatest influence on increasing the transition temperature, the presence of nonionic PAAm caused the highest dimensional change. Semi-interpenetrating polymer networks reinforced with cationic and nonionic PAAm exhibited higher tensile strengths and elongations at break than PNIPA hydrogels, whereas the presence of anionic PAAm caused a reduction in the mechanical properties.
Keywords:
Interpenetrating networks (IPN) / Molecular reinforcement / Poly(N-isopropyl acrylamide) / Stimulisensitive polymers / Swelling
Source:
Journal of Polymer Science, Part B: Polymer Physics, 2004, 42, 21, 3987-3999