Bioprotective agents in safety control
Bioprotektivni agensi u kontroli zdravstvene bezbednosti
Authors
Dimitrijević-Branković, Suzana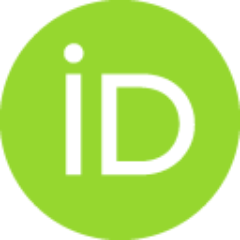 Article (Published version)

Abstract
Food poisoning is the one of the main health hazards even today. More than 200 known diseases are transmitted through food. The causes of foodborne illness include viruses, bacteria, parasites, toxins, metals, and prions and the symptoms of foodborne illness range from mild gastroenteritis to life-threatening neurological, hepatic and renal syndromes.The prevention of food poisonings represents very serious task for food manufacturers. Beside food control according to the concept "from the farm to the table" there is increased need for the development of new technology for longer shelf lifes of food. Food fermented by lactic acid bacteria (LAB) and traditionally considered to be safe. There are many substances produced by LAB that affect the shelf life of fermented food, by active suppression of poisoning microorganisms growth. Because of that, the LAB is recently considered as bioprotective agents that have important role in food safety.
Pojava oboljenja izazvanih hranom - trovanja hranom, predstavljaju i danas znacajan rizik po zdravlje ljudi. Vise od 200 poznatih bolesti se prenosi putem hrane. Uzročnici trovanja hranom obuhvataju viruse, bakterije parazite, toksine, metale i prione a simptomi ovih oboljenja variraju od blagih gastrointestinalnih smetnji do životno opasnih neuroloških hepatičnih i renalnih sindroma. Prevencija trovanja hranom predstavlja veoma ozbiljan zadatak za proizvodače hrane. Pored kontrole zdravstvene i higijenske ispravnosti, u svim fazama proizvodnje (prema konceptu od farme do trpeze), neophodno je razvijati nove tehnologije i tehnike koje doprinose trajnosti i bezbednosti hrane. Hrana fermentisana bakterijama mlečne kiseline se tradicionalno smatra bezbednom. Kao proizvod metaboličke aktivnost ovih bakterija stvaraju se različite supstance koje doprinose poboljšanju trajnosti fermentisanih proizvoda, aktivnom supresijom rasta patogenih mikroorganizama uzročnika kvarenja hrane. Zbog toga se
...
ove bakterije i produkti njihovog metabolizma smatraju bioprotektivnim agensima sa značajnom ulogom u kontroli zdravstvene bezbednosti hrane.
Keywords:
bioprotective agents / safety / food / poisoning / bioprotektivni agensi / kontrola / bezbednost / hrana / trovanje
Source:
Hemijska industrija, 2003, 57, 10, 479-485
Publisher:
Association of Chemical Engineers of Serbia