Gas chromatographic retention indices for N-substituted amino s-triazines on capillary columns - Part IV: Influence of column polarity on retention index
Gasno hromatografski retencioni indeksi N-supstituisanih aminoderivata s-triazina na kapilarnim kolonama - deo IV - uticaj polarnosti kolone na retencioni indeks
Authors
Mijin, Dušan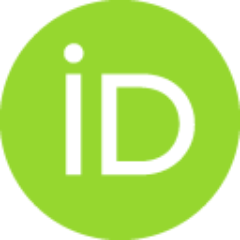 Antonović, Dušan
Bončić-Caričić, Gordana
Jovanović, Bratislav Ž.
Rajković, Olga S.
Article (Published version)

Abstract
The retention index increment for the addition of a methylene group to the alkyl group of an analyte molecule is shown to be lower than 100 i.u. for N-substituted amino s-triazines. In temperature programmed gas chromatography, a linearly interpolated retention index I, determined from the linear regression equation, I = AZ + (GRF)z, with the number of atoms (Z) in the molecule as variable, was used to describe the retention of 25 N-substituted amino s-triazines, on DB-1, DB-5 and DB-WAX capillary columns divided into five series according to the similarity of the alkyl groups in the particular series. In the above equation, A is the linear regression coefficient or the retention index increment per atom addition, Z the number of C,N and Cl atoms in the molecule, and (GRF)z the group retention factor or functionality constant for functional groups in the molecule, based on the number Z. It is possible to estimate the retention indices of an unknown member of the series from the Z, A an
...
d (GRF) values.
U temperaturno-programiranom hromatografskom sistemu, promena retencionog indeksa (I) se može prikazati kao funkcija zbira udela atoma i funkcionalnih grupa analiziranog molekula, tj. I = AZ + (GRF)z, pri čemu A predstavlja linearni regresioni koeficijent ili priraštaj retencionog indeksa po zbiru atoma (dI/dZ), Z broj atoma ugljenika, azota i hlora u molekulu s-triazina (GRF)z retencioni faktor grupe ili funkcionalnu konstantu funkcionalnih grupa u molekulu, baziranu na broju atoma, Z. U radu je prikazana linearna zavisnost retencionog indeksa, dobijenog korišćenjem temperaturno programirane gasne hromatografije, u funkciji broja atoma ugljenika, azota i hlora kod 25 derivata s-triazina. Posmatrani derivati s-triazina su podeljeni u pet serija prema strukturnoj sličnosti i određene su vrednosti A i (GRF) za svaku seriju. Najbolja korelacija je dobijena kod N-cikloalkil derivata s-triazina.
Keywords:
retention indices / retention index increment / s-triazines / group retention factors
Source:
Journal of the Serbian Chemical Society, 2003, 68, 7, 557-564
Publisher:
Serbian Chemical Society, Belgrade
Related items
Showing items related by title, author, creator and subject.
Mijin, Dušan; Antonović, Dušan; Jovanović, Bratislav Ž.

(Serbian Chemical Society, Belgrade,

2003

)

Perišić-Janjić, Nada; Ušćumlić, Gordana; Valentić, Nataša

(Research Inst Medicinal Plants, Budakalasz,

2005

)