Effect of substituents on the 13C-NMR chemical shifts of 3-methylene-4-substituted-1, 4-pentadienes - Part I
Efekti supstituenata na 13C-NMR hemijska pomeranja 3-metilen-4-supstituisanih-1,4-pentadiena - deo I
Authors
Valentić, Nataša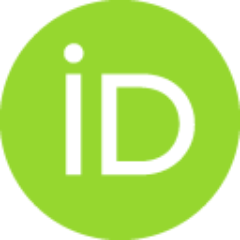 Vitnik, Željko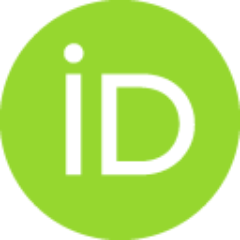 Kozhushkov, Sergei I.
de Majere, Armin
Ušćumlić, Gordana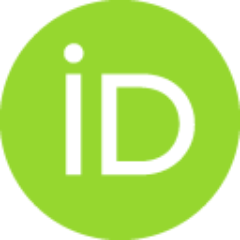 Juranić, Ivan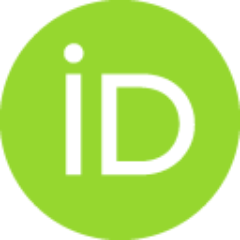 Article (Published version)

Abstract
The principles of linear free energy relationships were applied to the 13C substituent chemical shifts (SCS) of the carbon atoms in the unsaturated chain of 3-methylene-4-substituted-1,4-pentadienes. Correlations of the SCS with the substituent parameters of Swain and Lupton provide a mutually consistent picture of the electronic effects in these compounds. The pattern of the electronic effects can be fully rationalized by a model based on the direct transmission of substituent effects through-space (direct through-space field effects), and via conjugative interactions (resonance effects), or by substituent-induced polarization of the ¶-system in the unsaturated chain (¶-polarization effect). Semi-empirical MNDO-PM3 calculations suggest the s-cis conformation of 3-methylene-4-substituted-1,4-pentadienes as the one with minimal heat of formation.
Na 13C supstituentska hemijska pomeranja (SHP) ugljenikovih atoma u nezasićenom lancu 3-metilen-4-supstituisanih-1,4-pentadiena su primenjeni principi linearne korelacije slobodne energije. Korelacije SHP sa supstituentskim parametrima Swain-a i Lupton-a pružaju usaglašenu sliku elektronskih efekata u ovim jedinjenjima. Koncept elektronskih efekata može u potpunosti biti objašnjen modelom koji se zasniva na direktnom prenošenju efekata supstituenata kroz prostor (direktni efekti polja kroz prostor) i preko konjugacionih interakcija (rezonancioni efekti), ili putem supstituentom izazvane polarizacije ¶-sistema u nezasićenom lancu (efekti ¶-polarizacije). MNDO-PM3 semiempirijska izračunavanja upućuju na s-cis konformaciju 3-metilen-4-supstituisanih-1,4-pentadiena kao konformaciju sa minimalnom energijom obrazovanja.
Keywords:
[3]dendralenes / unsaturated chain carbon 13C SCS / substituent effects / reverse 13C SCS effect / MNDO-PM3 calculations
Source:
Journal of the Serbian Chemical Society, 2003, 68, 2, 67-76
Publisher:
Serbian Chemical Society, Belgrade