Immobilization of Candida rugosa lipase by adsorption onto biosafe meso/macroporous silica and zirconia
Authors
Zivković, Lidija T. Izrael
Živković, Ljiljana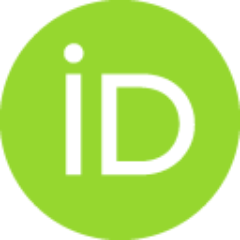 Babić, Biljana M.
Kokunešoski, Maja
Jokić, Bojan M.
Karadzic, Ivanka M.
Article (Published version)

Abstract
Lipase from Candida rugosa was immobilized by adsorption onto laboratory prepared supports, silica SBA-15 and zirconia. The adsorption process was studied as a function of pH in terms of percent of adsorbed lipase, enzyme activity and zeta potential of support and enzyme. Several analytical approaches such as laser Doppler electrophoresis, Fourier transform infrared spectroscopy (FTIR) and field emission scanning electron microscopy (FESEM) showed that the lipase was successfully immobilized onto both supports. The zeta-potential data suggest that the adsorption efficiency does not depends on the sign but on the magnitude of the surface charge of adsorption partners, and therefore underline the importance of their dispersion stability. Adsorption to material surface altered enzyme characteristics. nu(max), for the lipase immobilized onto silica and zirconia were 4.8-fold and 3.6-fold lower than that of the free lipase, respectively. The Km showed no alteration of enzyme-substrate affin
...
ity on zirconia support, whereas the enzyme immobilized on silica had 3.6 times lower affinity. Thermostability at 60 degrees C of the lipase was improved 12-fold on zirconia and 4-fold on silica. Finally, in examining reusability, the immobilized lipase retained more than 90% of initial activity after eight reuses on both supports. (C) 2014 Elsevier B.V. All rights reserved.
Keywords:
Immobilization / Adsorption / Lipase / SBA-15 / Zirconia / Kinetic parameters
Source:
Biochemical Engineering Journal, 2015, 93, 73-83
Funding / projects: