Supercritical carbon dioxide hops extracts with antimicrobial properties
Authors
Roj, Edward
Tadić, Vanja M.
Mišić, Dušan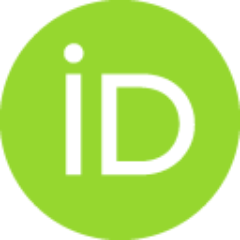 Žižović, Irena
Arsić, Ivana
Dobrzynska-Inger, Agnieszka
Kostrzewa, Dorota
Article (Published version)

Abstract
Extracts obtained from hops (Humulus lupulus L., Cannabaceae) by supercritical fluid extraction (SFE), SFE followed by isomerization, as well as by conventional technique, were investigated for their chemical composition and antibacterial activity against selected foodborne pathogens and microorganisms capable to cause the food spoilage. The antibacterial activity of the extracts was compared with the antibacterial activity of xanthohumol, compound known for its broad pharmacological properties, isolated from the raw material remained after the SFE. Xanthohumol (XH, 96%) proved to posses the most prominent activity against all the tested strains, with the MIC values ranged between 2.5 and 20 mu g mL(-1). Supercritical hops extract and potassium isomerized supercritical hops extract showed strong antibacterial activity against the tested strains as well. Escherichia coli was not affected by the extracts, meaning that their oral admission would not cause the same problem as antibiotic ap
...
plication in intestinal flora. The chemical composition of the investigated hops extracts was analysed by GC-MS. Contents of a-acids, beta-acids, iso-alpha-acids and xanthohumol in the samples were determined by HPLC.
Keywords:
supercritical hops extract / isomerized hops extract / supercritical CO2 extraction / xanthohumol / antibacterial activity
Source:
Open Chemistry, 2015, 13, 1, 1157-1171
Publisher:
De Gruyter Open Ltd, Warsaw
Funding / projects:
grant "Development of the new generation and ecological and safe in use cosmetics and products of the household chemistry based on the plant supercritical extracts" [PBS1/A5/18/2012]