Simultaneous correlation of the excess enthalpy and W-shaped excess heat capacity of 1, 4-dioxane- n-alkane systems by PRSV-HVOS CEOS
Simultano korelisanje dopunske entalpije i dopunskog toplotnog kapaciteta sa w-oblikom eksperimentalnih tačaka kod sistema 1,4-dioksan+n-alkani pomoću prsv-hvos ceos
Authors
Kijevčanin, Mirjana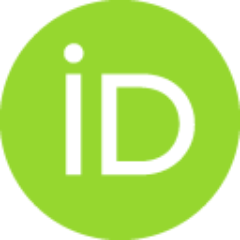 Đorđević, A.B.
Grgurić, Ivona R.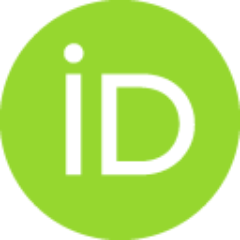 Đorđević, Bojan D.
Šerbanović, Slobodan P.
Article (Published version)

Abstract
In this work the Peng-Robinson-Stryjek-Vera (PRSV) equation of state coupled with the Huron-Vidal-Orbey-Sandler (HVOS) rule was tested for the correlation of the excess enthalpy (HE) and the excess heat capacity (cp E) alone and simultaneously. The HVOS mixing rule incorporates the NRTL equation as the GE model. All calculations were performed using the linear and reciprocal forms of the temperature dependent parameters of the models. For all the evaluations the 1,4-dioxane+n-alkane systems were chosen having in mind the unusually W-shaped concentration dependence of cp E for these systems. The correlation of the HE and cp E data alone for all the investigated systems using four coefficients and for the simultaneous correlation of HE+cp E data using six coefficients of the temperature dependent parameters of the PRSV-HVOS models could be considered as being very satisfactory.
U ovom radu je pomoću Peng–Robinson–Stryjek–Vera (PRSV) jednačine stanja i Huron–Vidal –Orbey–Sandler (HVOS) pravila mešanja izvršeno pojedinačno i simultano korelisanje dopunske entalpije (HE) i dopunskog toplotnog kapaciteta (cp E).UHVOS pravilo mešanja je kao GE model uključena NRTL jednačina. Za sva izračunavanja su izabrani sistemi 1,4-dioksana sa n-alkanima, uzimajući u obzir veoma složenu zavisnost cp E od sastava W-oblika, prisutnog kod ovih sistema. Pomoću HVOS modela sa četiri optimizovana koeficijenta su kod svih ispitivanih sistema dobijeni veoma zadovoljavajući rezultati korelisanja HE i cp E podataka pojedinačno. Za simultano korelisanje HE + cp E podataka moraju se koristiti HVOS modeli sa šest optimizovanih koeficijenata.
Keywords:
thermodynamics / n-alkane / 1,4-dioxane / excess properties / CEOS
Source:
Journal of the Serbian Chemical Society, 2003, 68, 1, 35-46
Publisher:
Serbian Chemical Society, Belgrade