Long-term and low-temperature annealing of as-continuous drive friction welded and post-weld heat treated Al/Cu bimetal joints
Authors
Gligorijević, Bojan R.
Milašinović, Veljko D.
Raić, Karlo T.
Radović, Nenad A.
Radovanovic, Radovan V.
Alil, Ana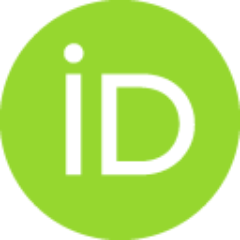 Conference object (Published version)

Abstract
In general, continuous drive friction welding (CDFW) of two metals may produce three typical regions from a weld interface towards an unaf- fected base metal: (i) fully deformed or dynamically recrystallized (DRX) region, (ii) partially deformed region or thermo-mechanically affected zone (TMAZ), and (iii) undeformed region or heat affected zone (HAZ). In past studies, it has been shown that different CDFW parameters may differently affect the size and structural properties of these regions. Re- garding the Al/Cu bimetal joints, past studies have also indicated that the self- and inter-diffusion of Al and Cu along the short-circuits (dislocations and/or grain boundaries) is the mechanism which probably controls the growth of detrimental AlxCuy intermetallics at the Al/Cu interface when the temperatures are lower than 350°C. Considering the previous and that the permissible operating temperature in Al/Cu and other electrical con- nections is generally between 100
...
and 150°C, as well as that the structural changes in DRX, TMAZ, and HAZ regions are expected to be slower at these operating conditions, it is reasonable to assume that the growth kinet- ics of AlxCuy intermetallics under these conditions might be different in the cases of Al/Cu joints produced with different CDFW parameters and/or in the cases of post-weld heat treated Al/Cu joints. The aim of the present study was to evaluate the effects of different CDFW parameters and post- weld heat treatment on the formation of AlxCuy intermetallics on the Al/Cu interfaces of produced joints when they were submitted to long-term and low temperature annealing (similar to mentioned operating conditions). Structural properties were analyzed be using the light microscopy and scanning electron microscopy.
Source:
Proceedings of the 9th International Conference of young scientists on Welding and Related Technologies in Kyiv, Ukraine, 2017, 38-