Biodiesel I: Historical background, present and future production and standards - professional paper
Biodizel I. - istorijat, proizvodnja i standardi
Autori
Skala, Dejan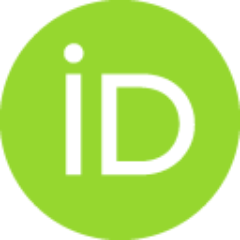 Glišić, Sandra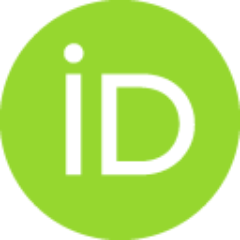 Članak u časopisu (Objavljena verzija)

Apstrakt
Biodiesel is defined as a fuel which may be used as pure biofuel or at high concentration in mineral oil derivatives, in accordance with specific quality standards for transport applications. The main raw material used for biodiesel production is rapeseed, which contains mono-unsaturated acids (about 60%) and also poly-unsaturated fatty acids (C 18:1 and C 18:3) in a lower quantity, as well as some undesired saturated fatty acids (palmitic and stearic acids). Other raw materials have also been used in research and the industrial production of biodiesel (palm oil, sunflower oil, soybean oil, waste plant oil, animal fats, etc). The historical background of biodiesel production, installed industrial capacities, as well as the Directive of the European Parliament and of the Council (May 2003) regarding the promotion of the use of biofuels or other renewable fuels for transport are discussed in the first part of this article. The second part focuses on some new concepts for the future devel
...
opment of technology for biodiesel production, based on the application of non-catalytic transesterification under supercritical conditions or the use of lipases as an alternative catalyst for this reaction.
Biodizel je definisan kao gorivo koje se može kao čisto ili u mešavini sa dizelom mineralnog porekla koristiti za pokretanje dizel motora. Prefiks bio ukazuje da se dobija od sirovina biljnog porekla (repičino, suncokretovo, sojino, kukuruzno, pamučno, bademovo, palmino, laneno, kokosovo, ulje od kikirikija, kao i svih vrsta masti biljnog porekla) ali se može govoriti i o bio-dizelu (ili ani-dizelu) ako se kao polazna sirovina za proizvodnju mono-alkil estara masnih kiselina koriste masnoće (trigliceridi) životinjskog porekla. Za proizvodnju estara masnih kiselina, kao biološkog goriva, najprihvatljivije je repičino ulje. U prvom delu ovog rada se izlaže istorijski pregled početka proizvodnje biodizela u Svetu, analiziraju instalirani kapaciteti u Evropi za proizvodnju biodizela, njihovo iskorišćenje, zatim se u kratkim crtama predstavlja direktiva Evropske zajednice u pogledu supstitucije dizela mineralnog porekla dobijenog iz nafte sa bio-dizelom do 2010 godine koja je usvojena prošl
...
e godine, te na kraju daje pregled standarda koje su do sada usvojile neke države koji su najveći proizvođači biodizela. U drugom članku ove serije biće prikazan razvoj nekih novih tehnologija za proizvodnju biodizela koje se zasnivaju na direktnoj nekatalitičkoj konverziji triglicerida u odgovarajuće estre masnih kiselina u natkritčnim uslovima ili korišćenje lipaza kao katalizatora.
Ključne reči:
biodiesel / standards / legal regulation / European union / biodizel / standardi / zakonski propisi / evropska zajednica
Izvor:
Hemijska industrija, 2004, 58, 2, 73-78
Izdavač:
Association of Chemical Engineers of Serbia