Lactic acid production from corn cob
Authors
Mladenović, Dragana
Djukić-Vuković, Aleksandra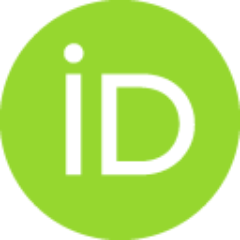 Terzić, Dušanka
Radosavljević, Milica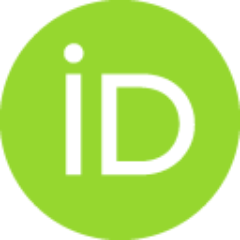 Pejin, Jelena
Kocic-Tanackov, Suncica
Mojovic, Ljiljana
Conference object (Published version)

Abstract
Over the past decade, a growing interest in bio-based plastics, such as poly-lactic acid, encouraged the production of lactic acid from second-generation feedstocks. Being wide available, low-cost, and renewable, lignocellulosic agricultural residues appear as promising second-generation feedstocks that could be converted into lactic acid. The pretreatment of lignocellulosic residues is the first and key step in their bioprocessing into lactic acid. The main role of pretreatment is to effectively remove lignin and facilitate enzymatic hydrolysis of structural carbohydrates (cellulose and hemicellulose) to fermentable sugars, which could be finally converted into lactic acid by lactic acid-producing microorganisms. The goal of this research was to evaluate the process for lactic acid production from the secondgeneration feedstock. Ground corn cob (obtained from a local farm in Vojvodina province, Serbia) was firstly subjected to microwave pretreatment. Pretreated samples were hydrolyze
...
d with cellulase (Cellic® CTec2) and the obtained hydrolyzates were further used as a substrate in lactic acid fermentation by Lactobacillus paracasei NRRL B-4564. The saccharification and fermentation efficiency, as well as compositional analysis of pretreated corn cob was assessed and compared with the untreated sample. According to the obtained results, corn cob hydrolyzate was a good substrate for lactic acid fermentation. Microwave-assisted pretreatment led to an increase in the glucose yield during enzymatic hydrolysis and consequently, higher lactic acid concentration was achieved in fermentation by L. paracasei, compared to the control sample. Due to lower energy consumption and shorter processing time, microwave-assisted pretreatment of corn cob enables the development of the process with reduced environmental impact, compared to the conventional chemical pretreatments conducted under high temperature or high-pressure conditions.
Tokom poslednje decenije porast interesovanja za plastične materijale na bazi prirodnih izvora, kao što su polimeri mlečne kiseline, podstakao je proizvodnju mlečne kiseline iz tzv. sirovina druge generacije. Sirovinama druge generacije pripadaju lignocelulozni ostaci poljoprivrednih kultura koji su široko dostupni, jeftini i obnovljivi, pa se kao takvi smatraju pogodnim za proizvodnju mlečne kiseline. Predtretman je prvi i najvažniji korak u procesu proizvodnje mlečne kiseline na lignoceluloznim sirovinama. Uloga predtretmana je efikasno uklanjanje lignina i olakšavanje enzimske hidrolize strukturnih ugljenih hidrata (celuloze i hemiceluloze) do fermentabilnih šećera koje mikroorganizmi mogu da fermentišu do mlečne kiseline. Cilj ovog rada je bio ispitivanje postupka proizvodnje mlečne kiseline na kukuruznom oklasku kao jednoj od sirovina druge generacije. Kukuruzni oklasak (dobijen od lokalnog poljoprivrednog gazdinstva u Vojvodini) je usitnjen u laboratorijskom mlinu, a za
...
tim podvrgnut predtretmanu mikrotalasima. Tretirani uzorci su hidrolizovani pomoću celulaznog kompleksa Cellic® CTec2, a dobijeni hidrolizati su korišćeni kao supstrat za mlečno-kiselinsku fermentaciju pomoću Lactobacillus paracasei NRRL B-4564. Istovetnim postupcima hidrolize i mlečno-kiselinske fermentacije su podvrgnuti i netretirani uzorci, koji su korišćeni kao kontrolni, a dobijeni rezultati su potom upoređeni. Na osnovu dobijenih rezultata se može zaključiti da hidrolizat kukuruznog oklaska predstavlja dobar supstrat za mlečno-kiselinsku fermentaciju. U uzorcima koji su tretirani mikrotalasima su postignuti veći prinosi glukoze tokom hidrolize i shodno tome, veća koncentracija mlečne kiseline u fermentaciji pomoću L. paracasei, u odnosu na netretirane uzorke. Zbog manje potrošnje energije i kraćeg trajanja, predtretman kukuruznog oklaska mikrotalasima omogućava razvoj procesa sa manjim uticajem na životnu sredinu u poređenju sa konvencionalnim hemijskim predtretmanima, koji se obično izvode pri visokoj temperaturi i pritisku.
Keywords:
lactic acid / corn cob / pretreatment / hydrolysis / mlečna kiselina / kukuruzni oklasak / predtretman / hidroliza
Source:
7th International conference sustainable postharvest and food technologies - INOPTEP, 2021, 82-
Publisher:
Nacionalno društvo za procesnu tehniku i energetiku u poljoprivredi, Novi Sad
Funding / projects: