World trends in production and applications of fibers
Svetski trendovi u proizvodnji i primeni vlakana
Authors
Kostić, Mirjana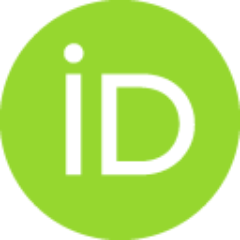 Škundrić, Petar
Article (Published version)

Abstract
The paper gives an overview of the current state in the field of various natural and chemical fibers in the world and FR Yugoslavia, with emphasis on the renaissance of bats fibers, which started in the middle of 1990s, as well as future prospects of these fibers. World production and consumption of natural fibers were stabilized at certain level with small oscillation in the last few years. Wool production reaches average level at 1,4 mil. ton silk production at 0,08 mil. ton, cotton production at 19 mil. ton, flax production at 0,4 mil. ton and hemp production at 0,07 mil. ton. While there is a strong expansion of the synthetic fibers industry, chemical cellulose fibers have the same level of production at 2,4 mil. ton during the long period. In 2002 global production (in million metric tons) for the key fiber types was: polyester 21, olefin 5,9, nylon 3,9, and acrylic 2,7. Major changes in fiber technology will take place in the next ten years and will substantially influence qualit
...
y and production costs. The total fiber consumption in year 2050 will be some 130 million tons. Cellulose fibers will again play a major role in the future due to growing market of hydrophilic fibers and tendency to develop production of natural, light renewable and biodegradable fibers. It is expected that cellulose fibers only for clothing, will be in demand up to 38 mil. ton/year in the year 2050.
U ovom radu dat je prikaz sadašnjeg stanja u oblasti prirodnih i hemijskih vlakana u svetu i kod nas, sa posebnim osvrtom na renesansu vlakana iz like koja je otpočela sredinom devedesetih godina XX veka, kao i očekivanja vezana za ova vlakna u XXI veku. Svetska proizvodnja i potrošnja prirodnih vlakana se, u poslednjih nekoliko godina, stabilizovala na određenom nivou uz manje oscilacije. Proizvodnja vune dostigla je prosečni nivo od 1,4 mil. tona, svile 0,08 mil.tona, pamuka 19 mil.tona, lana 0,4 mil.tona, a konoplje oko 0,07 mil.tona. U poređenju sa ekspanzivnim razvojem sintetizovanih vlakana hemijska celulozna vlakna su duži niz godina ostala na istom nivou proizvodnje od oko 2,4 mil.tona. U 2002. godini nivo proizvodnje sintetizovanih vlakana u svetu, za četiri najvažnije grupe vlakana iznosio je: poliestarskih 21, olefinskih 5,9, poliamidnih 3,9 i akrilnih 2,7 miliona tona. Glavne promene u tehnologiji hemijskih vlakana dogodiće se u narednih deset godina i uticaće kako na kvali
...
tet tako i na cenu vlakana. Očekuje se da će ukupna potrošnja vlakana 2050. godine biti oko 130 mil.tona. Svoje mesto u budućnosti celulozna vlakna su obezbedila zahvaljujući rastućem tržištu hidrofilnih vlakana i tendenciji ka razvoju proizvodnje lakih, prirodnih, obnovljivih i biorazgradivih vlakana. Očekuje se da će 2050. godine potrebe za ovim vlaknima dostići nivo od 38 mil. tona.
Source:
Tekstilna industrija, 2004, 52, 1-3, 7-24
Publisher:
Union of Textile Engineers and Technicians of Serbia, Belgrade