Saturated-liquid heat capacity calculation of alkanes
Predskazivanje toplotnog kapaciteta zasićene tečnosti alkana
Authors
Jovanović, Jovan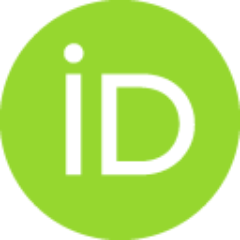 Grozdanić, Dušan K.
Article (Published version)

Abstract
An empirical model for the calculation of the heat capacity of alkanes is recommended. This model was tested and compared to known models (Luria-Benson and Růžička-Domalski) using 68 sets with 1155 literature experimental heat capacity data of 39 alkanes. The obtained results indicate that the new model is slightly better of the existing models, especially near the critical point.
U ovom radu je preporučen nov empirijski model za predskazivanje vrednosti toplotnog kapaciteta zasićene tečnosti alkana. Model je testiran i upoređen sa poznatim modelima korišćenjem 68 setova sa 1155 eksperimentalnih podataka iz literature za 39 alkana. Dobijeni rezultati ukazuju da je nov model bolji od postojećih, naročito u okolini kritične tačke.
Keywords:
heat capacity / prediction / alkanes / calculation / saturated-liquid
Source:
Journal of the Serbian Chemical Society, 2005, 70, 12, 1545-1551
Publisher:
Serbian Chemical Society, Belgrade