Amtimicrobial activity of essential oil of Melissa officinalis L, Lamiaceae
Antimikrobna aktivnost etarskog ulja Melissa officinalis L, Lamiaceae
Authors
Aničić, Nada V.
Dimitrijević, Suzana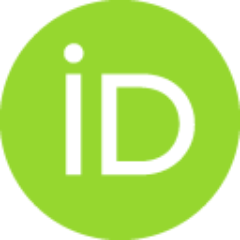 Ristić, Mihailo S.
Petrović, Slobodan S.
Petrović, Slobodan
Article (Published version)

Abstract
The antimicrobial activity of the essential oil of Melissa officinalis was investigated in this paper. The essential oil was obtained by the principle of water and steam and analyzed by GC and GC-MS using FID and MSD. The main components of the oil of Melissa officinalis were geranial (17.30%), neral (14.70%) and citronellal (10.70%). The antimicrobial properties were tested against the following bacterial species: B subtilis, B.cereus Bifidobacterium sp., Corynobacterium sp., E. coli, Klebsiella sp., L. acidophilus, L. fermentum, L. plantarum, L. rhamnosus, Listeria monocytogenes, P. vulgaris, P. aerugenosa, S. enteritidis, Shigella sp., S. aureus, and fungi Candida albicans, Alternarija sp. and Aspergillus niger. The diffusion technique was used for testing: the antimicrobial activity, and the MIC was determined by the broth dilution method. The essential oil of M. officinalis showed high antimicrobial activity.
U radu je ispitivana antimikrobna aktivnost etarskog ulja matičnjaka (Melissa officinalis) izolovanog destilacijom vodom i vodenom parom, pomoću uređaja SP-250. GC i GC-MS analizom određene su najzastupljenije komponente kod etarskog ulja M. officinalis, a za ispitivanje biološke aktivnosti korišćeni su različite bakterije, kvasac Candida albicans, i plesni. Primenjena je metoda difuzije u bunarčićima ili aromatogram, kojom su određene zone inhibicije i zone smanjenog rasta. Nakon toga primenjivan je bujon dilucioni postupak za određivanje minimalne inhibitorne koncentracije (MIC). Etarsko ulje M. officinalis pokazalo je jako antimikrobno dejstvo.
Keywords:
Melissa officinalis / essential oil / antimicrobial activity / matičnjak / etarsko ulje / antimikrobna aktivnost
Source:
Hemijska industrija, 2005, 59, 9-10, 243-247
Publisher:
Association of Chemical Engineers of Serbia